Here's a game tile, for a game with some settlers, sheep and mountains. It's intended as the base for a more specific tile, not for having the originals games tiles glued to it (though it's parameterized such that you could if you were so inclined)
There are holes around the edges (intended to be drilled after milling) for 1/8" ball bearings and magnets. Into every other hole install a magnet and every other hole a ball bearing.
I'm not 100% happy with this, but it's a start.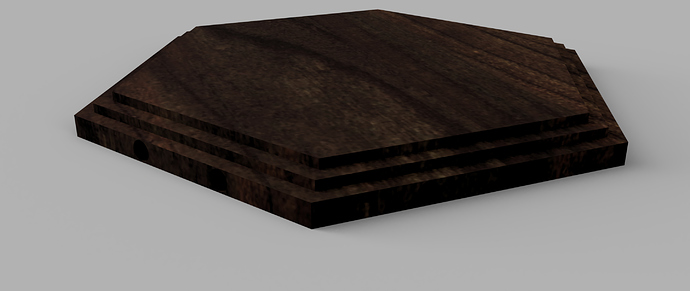 https://grabcad.com/library/gametile-1