Something I've been thinking about for a while has been upgrading the X and Y drive belts from 6mm to 9mm width. This would increase the stiffness of the axes against cutting forces, without actually increasing the sideload on the motor spindles. This has already been done on the Shapeoko forum http://www.shapeoko.com/forum/viewtopic.php?f=7&t=4266
Since I had the machine all disassembled for the spindle rebuild I figured the time was right…
I ordered pulleys and belts from B&B Manufacturing ( http://www.bbmfg.com/ ) I bought two 18-2P09-6AF2 pulleys, a 742-2P-09 belt and a 994-2P-09 belt.
I recessed the Y axis motor bracket by .250" to reduce the overhhung load.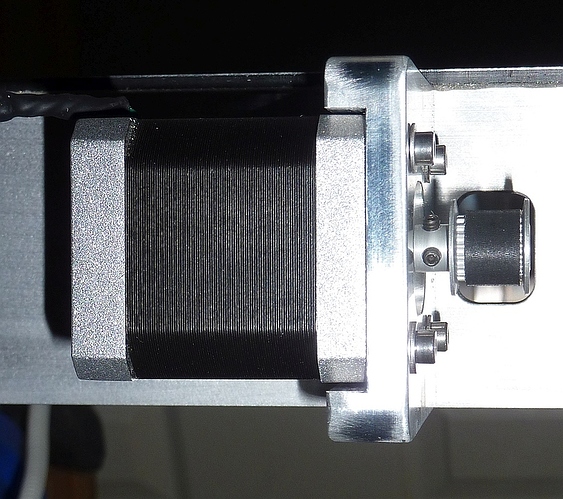 I also had to slot out the X axis belt clamp fixing holes to allow alignment to the new belt.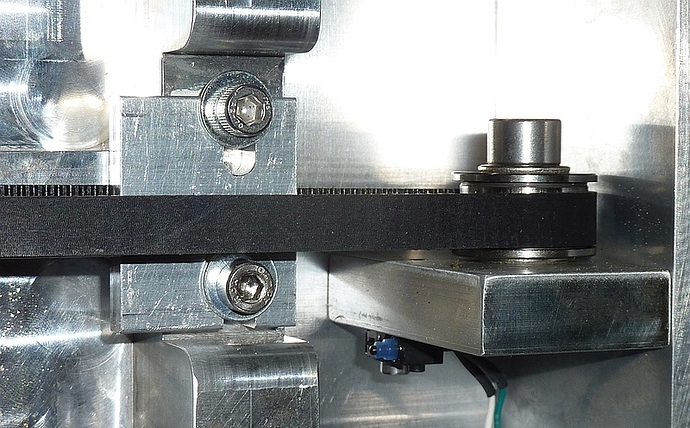 The X axis clamp was good as is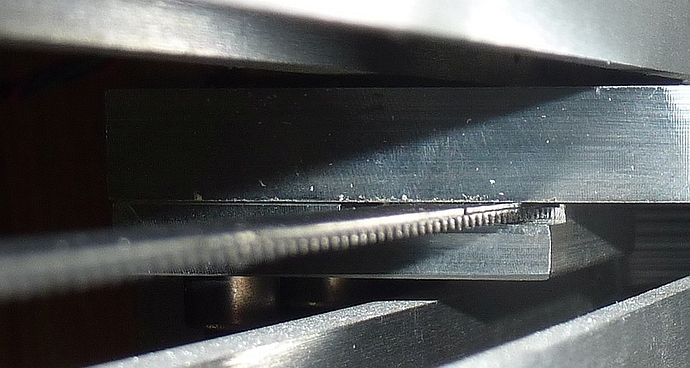 as are the ider pulleys.
Time will tell whether these tweaks give improvement, but I'm a "CNC nerd" so they can't hurt!

Randy