I am a first time user of my Shapeoko 3 and I also new to Fusion 360, which I am using for designing the manufacture of aluminum panels for electronic devices. I'll be using 0.08" (~2mm) 6061 alloy for my panels.
Yes, I have done a lot of searching though this forum looking for advice about feeds and speeds and have watch Winston's video (https://youtu.be/RH4AXz_rtPo) several times. But I still have some doubts about whether my setup is going to be correct. I really want to prevent ruining an expensive end mill.
My panel has two 5mm by 3.2mm slots, three 3mm holes, nine 6.5mm holes and four 7.5 mm holes. I will be using a Nomad 274-Z 0.125 flat end mill for the larger holes and outside of the panel, and a 282-Z 2mm flat end mill for the smaller holes.
I set the feed and speed for what was recommended in the video, 10000 rpm and 508 mm/min. But what do I set the plunge rate too for when starting the holes. And where is that set in Fusion 360?
Also when I do the simulation for the larger holes it does not bore all the way through the material. Only when I set the Bottom Height to something less than 0 does it remove all the material. See attached picture.
I have also attached the .nc file produced by F360.
Thanks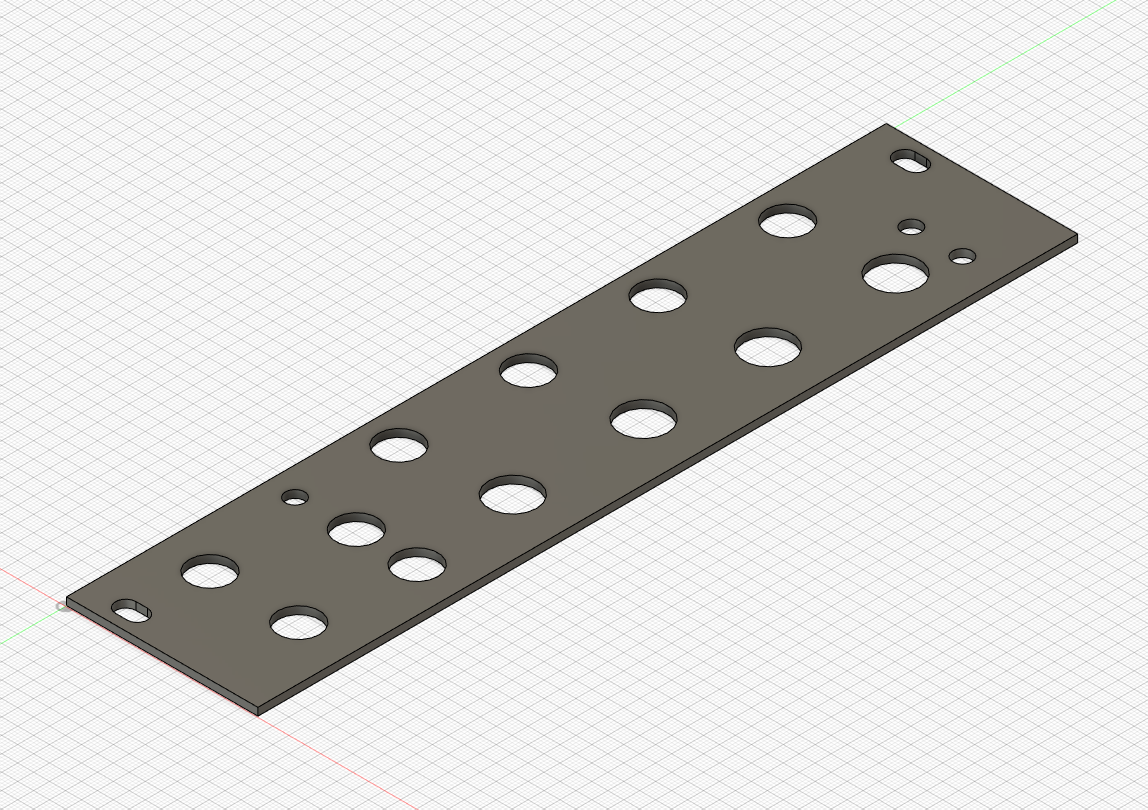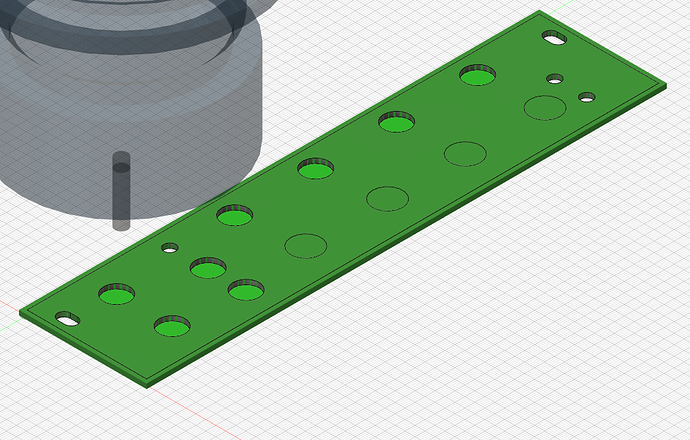 EG-2 panel.nc
(3.6 KB)