Some time ago I started an ambitious project of making a backgammon set. I did the triangles as vcarve inlays, built a box around it, carved a dice holder, and I'm working on veneering the outside with birds eye maple. I also carved all the game pieces with a two sided milling operation to get nice dents in the center of the pieces.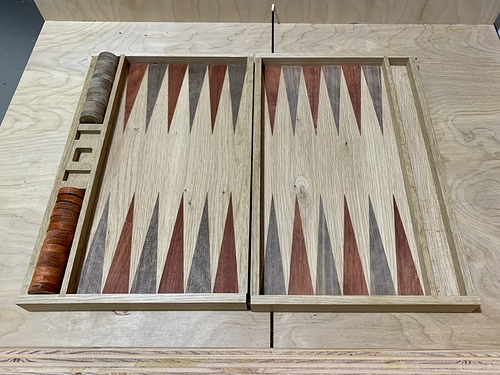 So a next step for me is to make a dice shaker like this: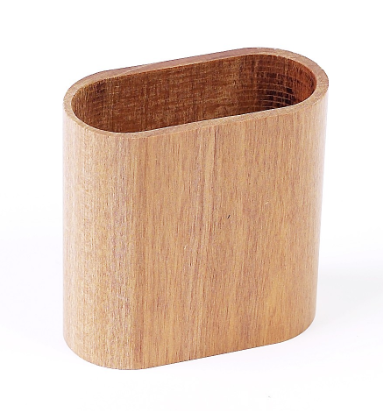 I'm struggling to figure out how I can make this. Here are my thoughts:
Approach A - Carve this in one piece from the top town. This would require a really long endmill and even with my HDZ I calculated that my max height would be about 2.5 inches and I really would like it closer to 3 - 3.5 inches
Approach B - Carve several oval shapes and glue together. I don't like this approach because grain orientation means I am either gluing end grain to end grain (to get face grain exterior) or having visible endgrain on the exterior which won't look great
Approach C - Slice it in half from the top and make 2 3D parts (shaped like a C) to glue together. This may be way above my pay grade to design these, tool path them, and perform double-sided milling – I would think Fusion 360 would probably be a must.
Am I missing something? Can anyone help me come up with an approach that would work and produce a great final product?