For anyone who is interested. I created this set of bamboo clamps on my Shapeoko 3 using a IKEA APTITLIG cutting board + 4 M6x10 mm furniture inserts.
The nice thing about bamboo is that it can handle moist (my shed isn't heated) and it is flexible yet sturdy enough to get a good grip.
I created these using a standard 2 flute M6 wood router bit.
Each clamp takes M6 bolts. The L-shaped alignment tool has a 50 mm spacing.
Vector files are inluded as PDF, AI, EPS and SVG. Leave a note if you need a different format.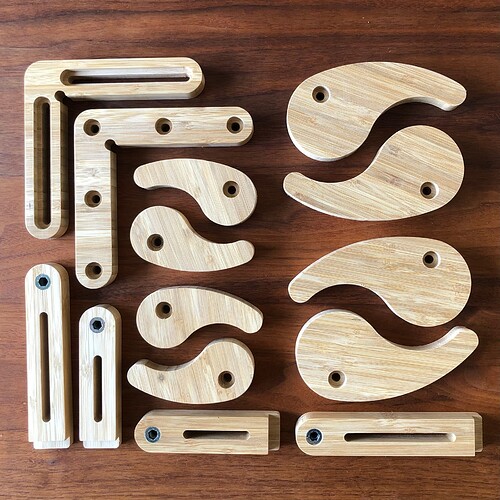 Clamps.zip
(765.6 KB)