I've noticed something that ~may~ be a bug, or I just don't understand the calculations.
When doing a 3D roughing or 3D finishing toolpath, the tool database has parameters for 3D cutting.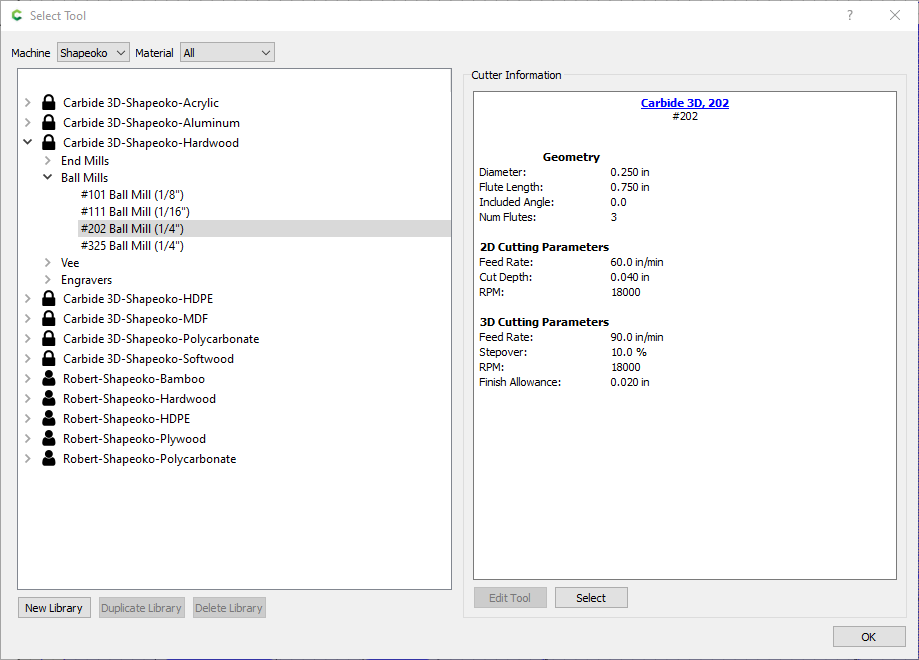 So when using the #202 Ball Mill (1/4"), the 3d cutting parameters have a stepover of 10%. But once you select that tool, the cutting parameters are not what I expected. I was expecting 10% of 1/4" = 0.025 stepover… but the software enters 0.125 for the stepover.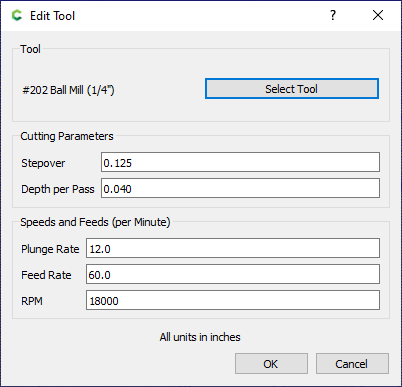 Is this a bug, or am I not understanding this process?