I thought I understood most of the terminology and calculations, but I need some help as the software is not calculating the stepover numbers I was expecting to see in 3D roughing and 3D finishing.
3D Roughing with the 201 1/4 (flat) endmill. In my tool library the 201 is setup to use 40% stepover.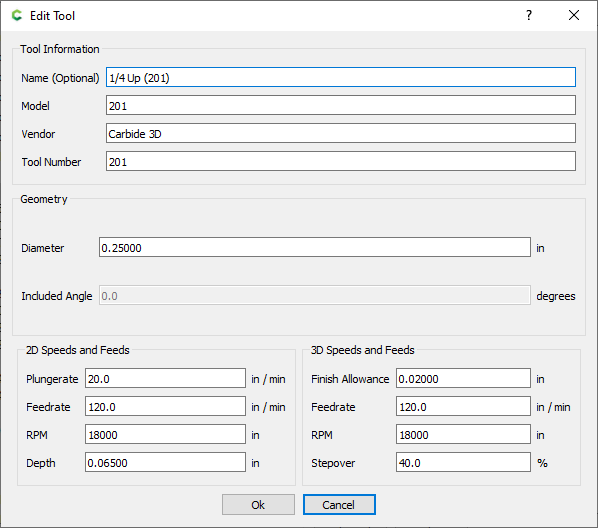 I thought the calculation would be (0.25 * 0.40 = .10) 1/4 tool diameter * 40% stepover percentage. But Carbide Create (621) returns with a stepover of .125? Is the "finish allowance" somehow involved in this calculation? I thought the finish allowance turned into the "stock to leave" value, but it appears I am wrong there as well. Just trying to understand how the calculation works.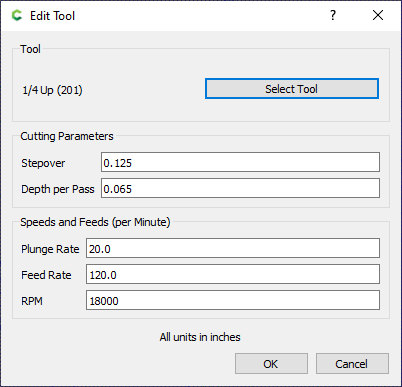 The 3D finishing with the 202 1/4 ball. In the tool library the 202 is setup to use 10% stepover.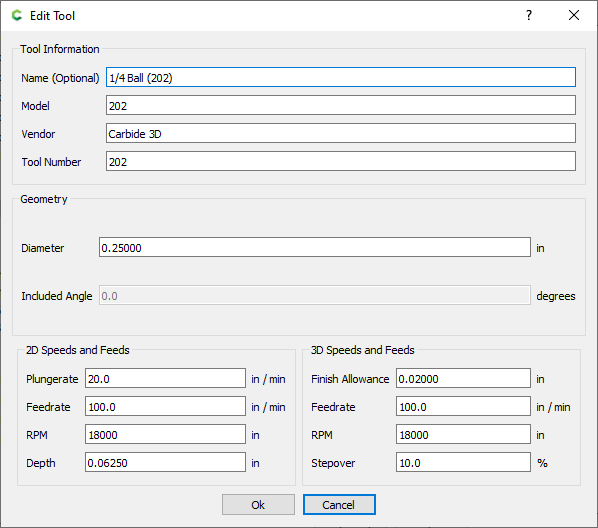 So I was expecting (0.25 * .10 = .025), but the software calculated 0.125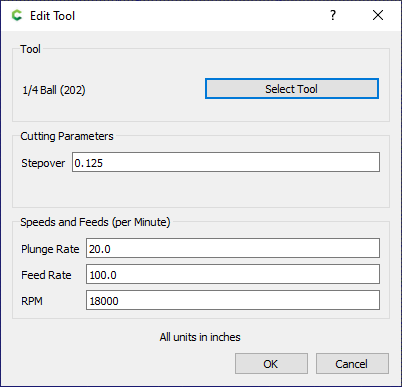 Thanks, I just want to understand the process.