Hey Everyone-
We've just finished a new build, #356, of Carbide Motion that cleans up a lot of internal junk that's collected over time.
Most importantly, it includes:
Support for SO3 with limit switches
Less conservative homing requirements for the Nomad
Spindle on button during jogging for Nomad
Rapid to current X/Y and Z buttons
Rapid to table corners on Shapeoko with limit switches
Offsets saved immediately to ensure they're valid if the the program were to crash and not exit cleanly
Rerun a job without loading
Remember last gcode directory
LOTS of other minor changes
LOTS of code removed.
These are almost all from the email poll that went out about two weeks ago. It's a big list and we're more than a little afraid to release it broadly in case one of our changes contains a bug. If you'd like to try it:
http://carbide3d.com/dl/beta/CarbideMotion-356.dmg
http://carbide3d.com/dl/beta/CarbideMotion-356.exe
If you have a Shapeoko with limit switches, you'll have to enable them in the settings pane by clicking on parameter 1005 to change it from "false" to "true"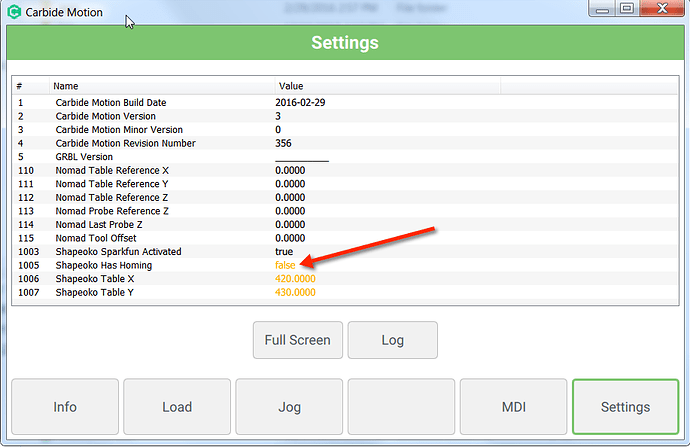 Let us know if it runs well for you.
-Rob