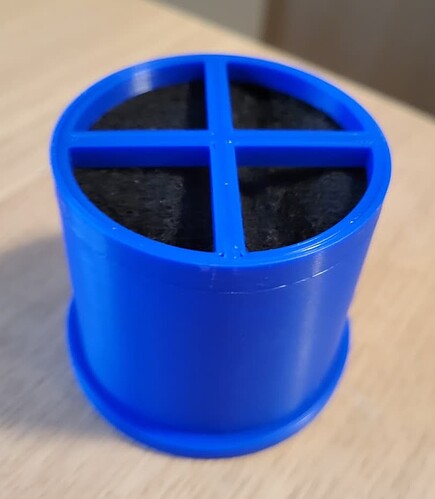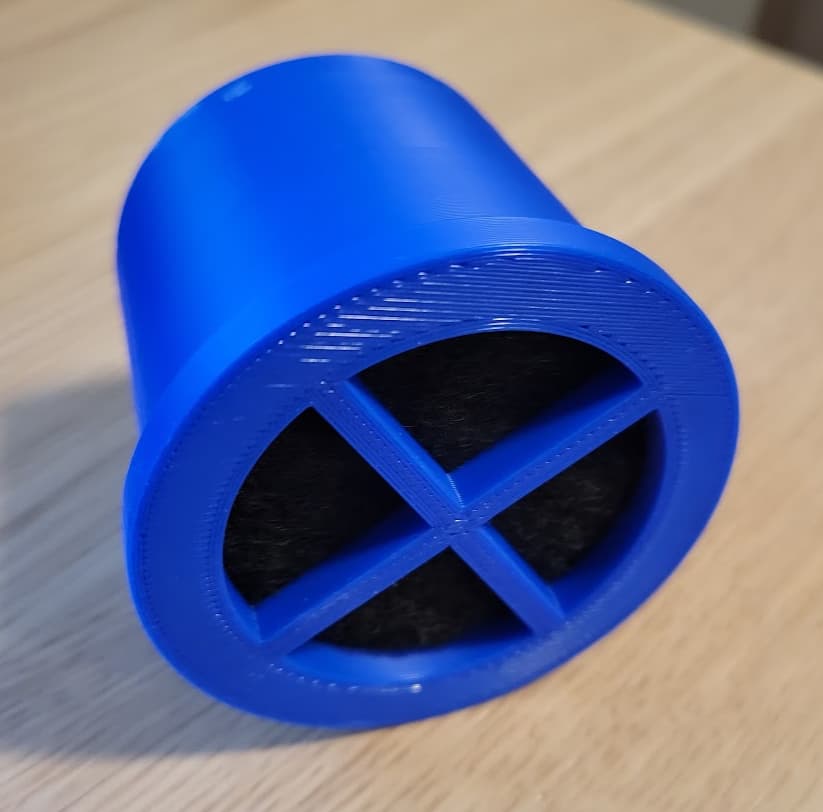 Made this for laser cutting wood. Venting outside not an option when it's -20 out.
Remove the sweepy brush cover, jam this up there, friction fit with a 1 degree taper. I swivel my sweepy ovecr a bit so it's closer to the laser which mounts on the left side of the spindle mount. Run my dust extractor which has a HEPA filter.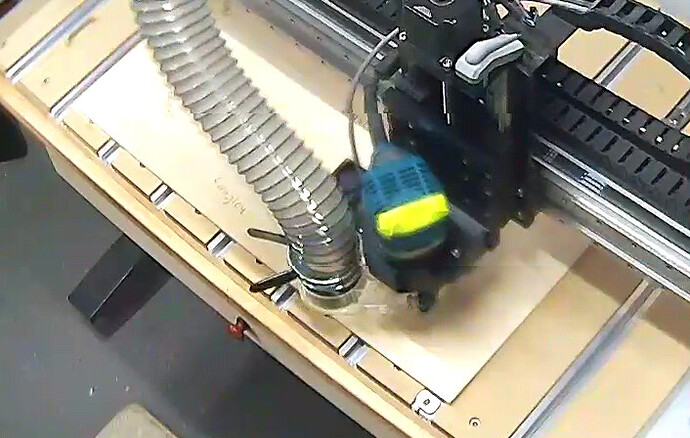 Here you can just barely see the fan on top of the laser between the hose and makita.