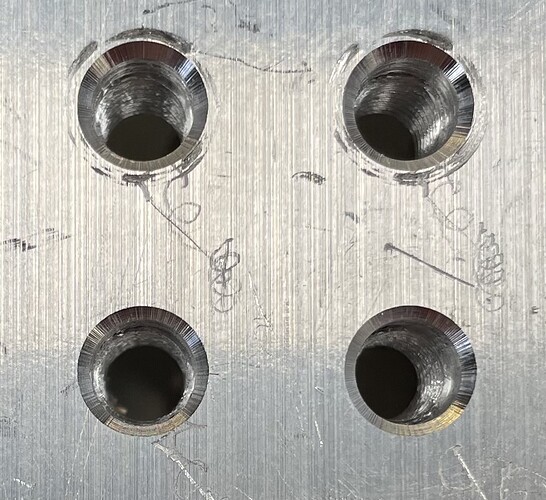 Help this wanna-be machinist, note the faceting in the chamfers? Also, if you look close, faceting in the threads.
Chamfer cut with 2 flute, 45 deg mill, 24k, 50 ipm, chamfer width 0.15mm, Smoothing tried 0.01 to 0.0001mm, chamfer tip offset 1mm. $12=0.002. Repeat toolpath makes no difference.
Threads milled with Carbide Tool Source thread mill, 0.18" diameter, 1 tooth, pitch 0.05", thread profile 60 degrees. 8k, 12 ipm.