I am making an epoxy river table. Could folks that deal with epoxy help check my math please
River table epoxy path 2.75" (Average width) X 45" (long) X 2 Inches thick=247.5 Cubic Inches
Epoxy 4 Quarts (resin) and 2 Quarts (Hardner)=6 Quarts
6 Quarts =192 oz
248 Cubic in=137.42 oz
Since the Epoxy =192 oz and the estimated space is 138 oz do you think the 1.5 gal of epoxy is enough to fill the space?
The internet converters were used for the calculations.
What do you think. This is my first big pour of epoxy. I am using Magic Resin which is rated for 2" pour. There will be colorant used which will not add much to the oz.
The advise I got about colorant is as follows:
1/16 Teaspoon for Translucent to Light Color per liter of epoxy
1/4 Teaspoon for medium color per liter of epoxy
1/2 Teaspoon for Opaque color per liter of epoxy
I want Opaque so there is 5.67 Liter for the 6 quarts so 3 teaspoons for 6 liter.
What is your opinion of opaque coloration of epoxy?
The colorant is Jacquard Pearl Ex so the bottle holds .5 oz so 3 teaspoons=.5 oz, I have two bottles should I use the single bottle or add more from the second bottle.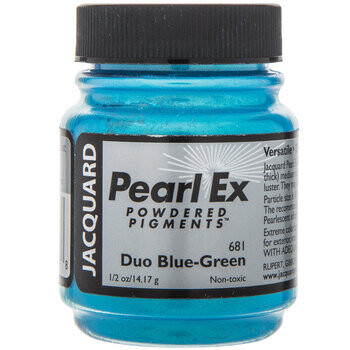 This is not the color I will be using it is Duo Red-Blue (Purple)
I will mix the epoxy in a 5 gallon bucket and have the proper mixing paddles to mix the epoxy and the colorant. The epoxy cure time is 2 days for no tack, 3 days for full cure. I will leave it for a week before surfacing the piece.
Here is the piece to be filled.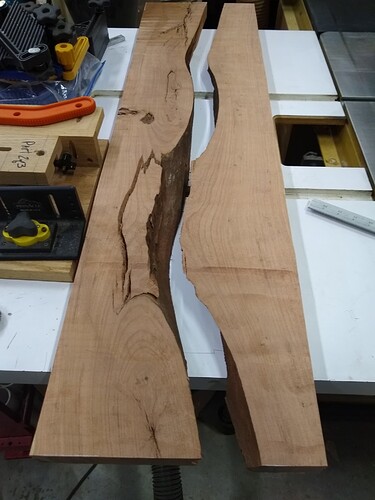 The piece is 45 inches long and will be about 12 inches wide (finished). The channel averages about 2.75 inches and is 2 inches deep.