Just wanted to show how I use CAMotics software as a CNC simulation for G-Code. This verifies toolpaths are working properly.
This is showing how it looks when using Z zero from the waste board not the top of material. Other wise it would show cutting into the material as some like to see.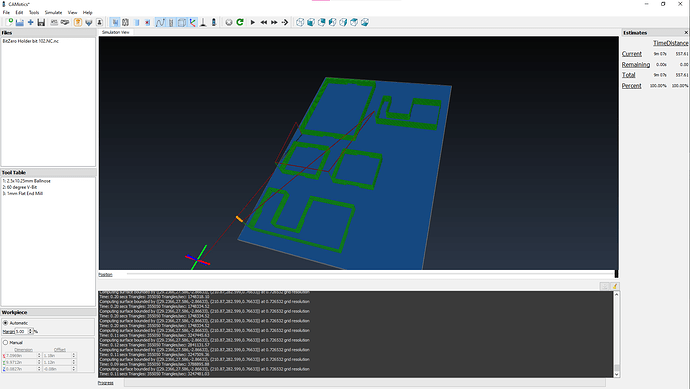 Using Z zero from waste board I feel saves cutting into the waste board as far. In my humble opinion.