Re: Two discussions:
Here
and Here
Request: Add a checkbox that says "Do Not Show Again" to the warning dialogs to allow the user to no longer be interrupted by that particular message.
There have been a few new "protect yourself" warning messages showing up in CM, which require additional clicks when they are displayed. Please provide checkboxes on the warning message dialogs to "Do Not Show Again". Once checked, CM would no longer stop at that point and display the warning / confirmation messages.
This opt-out option would be individually and independently available for the following messages:
"You have not set zero on your machine"
"Would you like to measure the tool before jogging?"
"Do you really want to take this action?" (Quick Actions screen after selecting a quick action)
Most applications which implement this Opt Out feature have a way to reset the flag so that the warning messages are once again visible. They usually do not reset each of the messages individually, they usually have an option to reset all of them at the same time. This could be a single click on the Settings Screen.
This is what Photoshop does:
Each warning message has a checkbox like this one: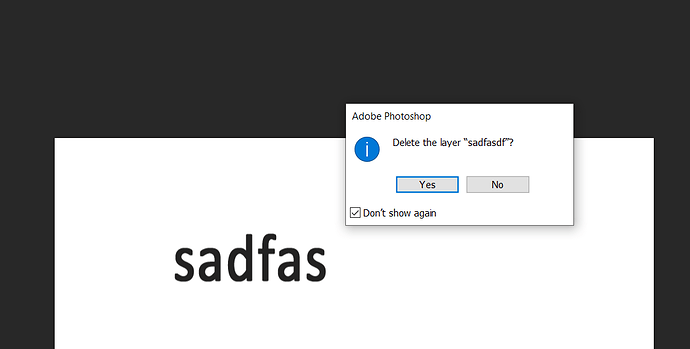 Then, in the preferences dialog, they can be reset like this: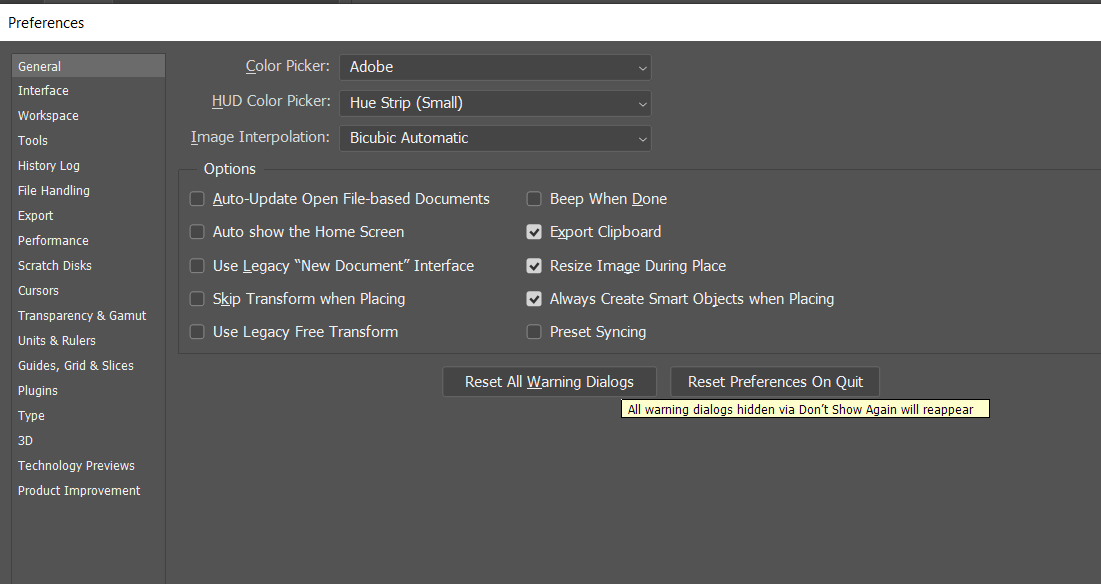 When you click "Reset all warning dialogs" it shows: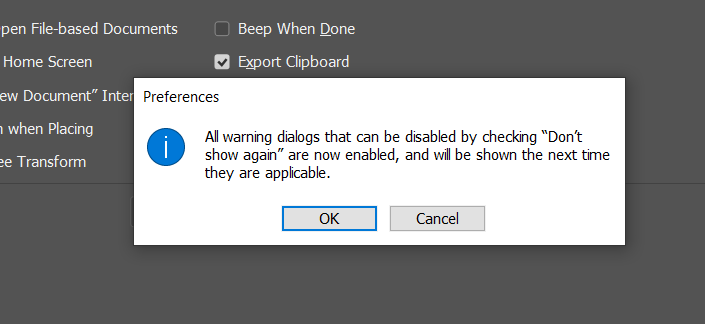 Thank you!