Hello friends.
I have a SO4 XL that I am trying to run off a Raspberry Pi 4. I have done this successfully with a RasPi 3, but upgraded because it couldn't handle modestly sized jobs.
I have checked the RasPi configurations and the Serial Ports are enabled.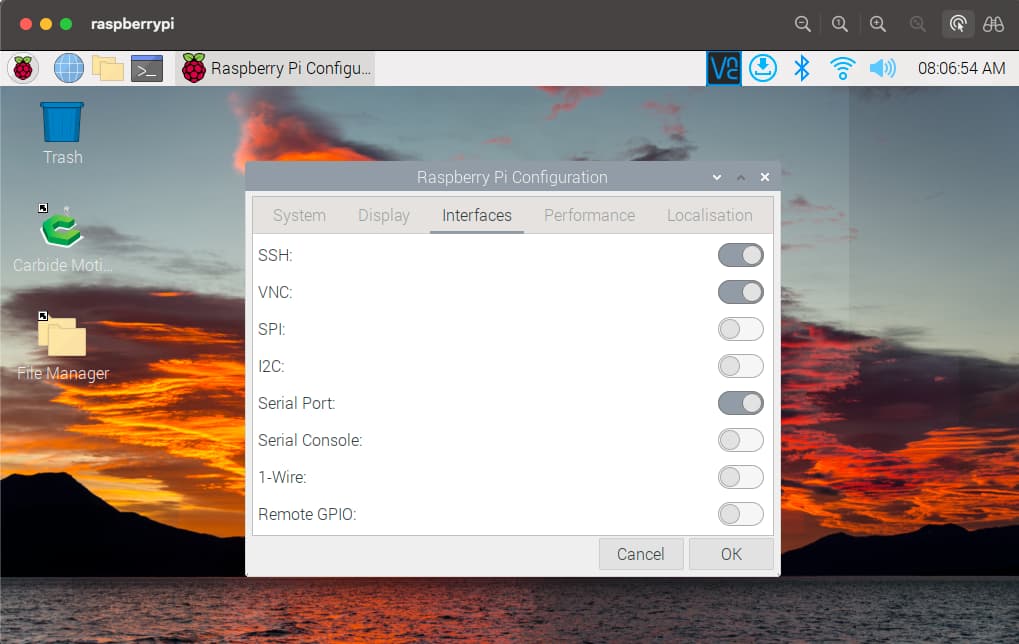 The Pi uses a touchscreen, which is also connected by USB and that works fine.
Next step was that maybe it was the cable to the SO4, but everything works fine when I runoff my MacBook with the same cable.
So… any ideas?
Thanks!
~ Mike