I'd run a few of these before with mixed results but I also hadn't made any attempt to calibrate the machine so I wasn't worried about errors. I spent some time this morning checking square (I wish the assembly instructions had me square the base frame while it was easier to measure diagonals, before a giant moving gantry was in the way) which it was, aside from one Y rail that was just slightly off which seems better now. The spindle mount is a little off so I'll need to address that before I mount a router in there, but for a pen should be fine.
Anyways here are my results: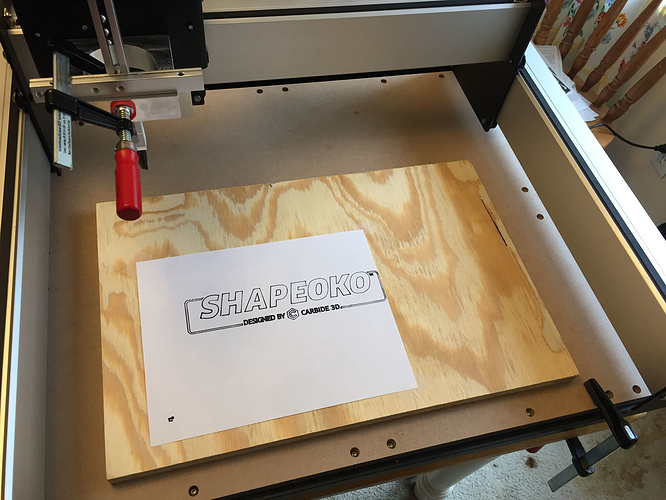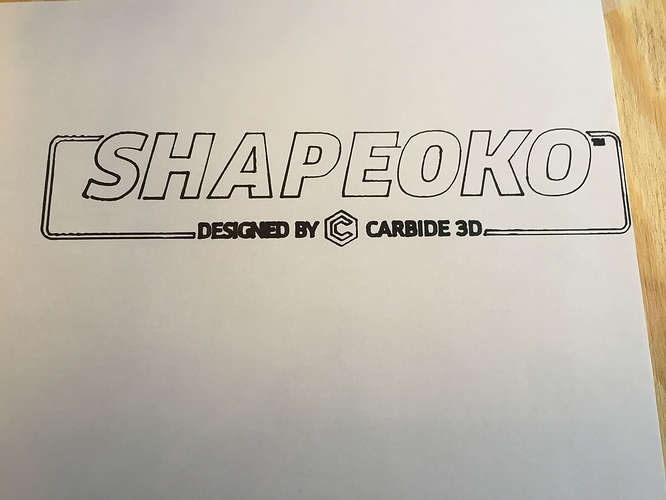 Overall not bad but there's a few glaring issues and I'm hoping maybe these are things peole have seen before. Mainly you'll notice on the A and E one of the horizontal lines extends far beyond where it should. Interesting to me is the line doesn't seem like it's been shifted since they meet at the opposite corners, but actually longer. Using my dial indicator I found the Z-axis wasn't moving 1mm when asked to, but slightly less, so I adjusted it to 41 steps instead of 40, is that reasonable edit to have made (or does it indicate a different issue) and if so is that what I need to do here, measure against a ruler or known object and figure out how many steps off the x axis is?
That X-axis issue seems to have made little issues throughout, the first O's center is less oval than the second, the P has a little mark on the inside 'D' shape where it's gone over, the S and H at the start have slightly incomplete shapes.
There's a wavy pattern in the horizontal lines to the left, part of the framing. I think this could be inconsistent contact by the pen over the plywood underneath it, it's aligned on the table Y axis but it's also aligned on the wood grain.