I just realized I have no 30° V-bit in my arsenal


I don't feel like playing the game of "let's figure out which of these bits from Ali /ebay will turn out to do a decent job", and I don't feel like waiting, so I turned to my favorite local supplier, he has a variety of 30° single flute V-bits and I have my finger on the "order" button for those diamond coated single-flute Vees: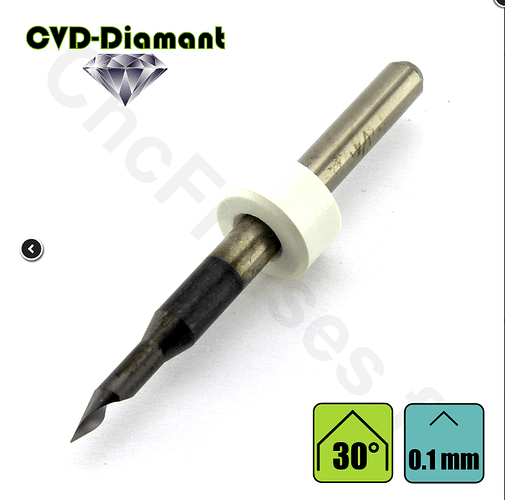 Since I intend to do more metal V-carving in the future, I figured it would be good to have some of these anyway.
Any feedback good or bad on diamond-coated bits? A quick search on the forum left me with the feeling that "yes they are top notch but probably not worth the price in most situations", but these are…15$ a piece, and I trust this particular supplier, so I don't know what to think.