I've experienced this for the second time now and I'm not sure what the cause is for it. I'm running a program, usually where I'm making a roughing cut of a pocket, and slowly but surely, the endmill wanders down in the x-direction. You can see the pass is deeper to the left than to the right in this cut: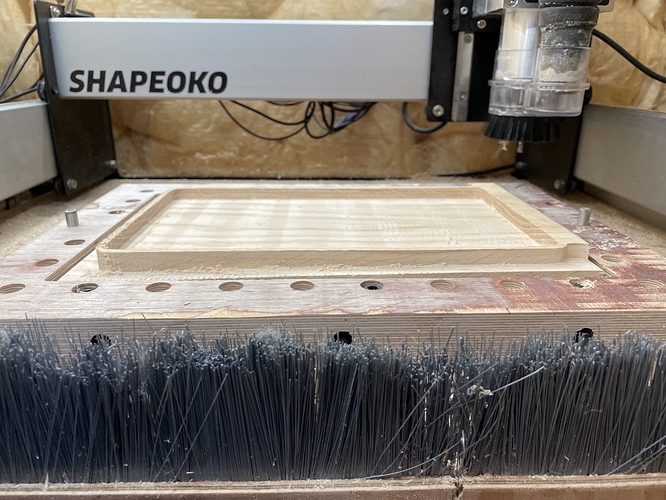 I'm already tightening the endmill so hard that I often have a hard time untightening it, so I don't think it has something to do with how tight it is. I'm using a 6mm Makita collet with a 6mm flat endmill from CNCFraises: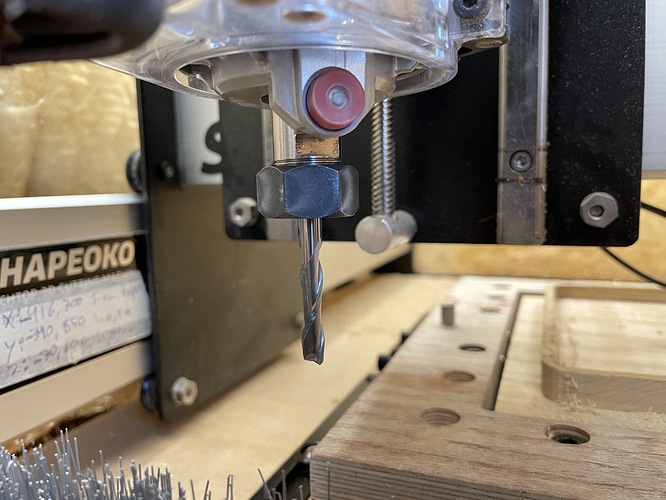 The only reason I can see that would make the endmill go loose is because of the dust collected in the collet. This is the collet and nut after the cut where it went loose: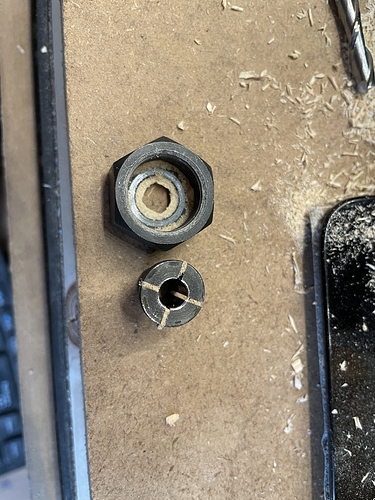 Do I need to take the collet out completely after each run and stamp out the dust? It seems especially weird with this pass, since I haven't changed the tool since the run I did yesterday where it worked fine. Any guesses about what the issue could be?