These have been around for a long while — we first got some from Barnes & Noble back when they were a local store in Richmond, Va., w/ a small mail order catalog.
Example: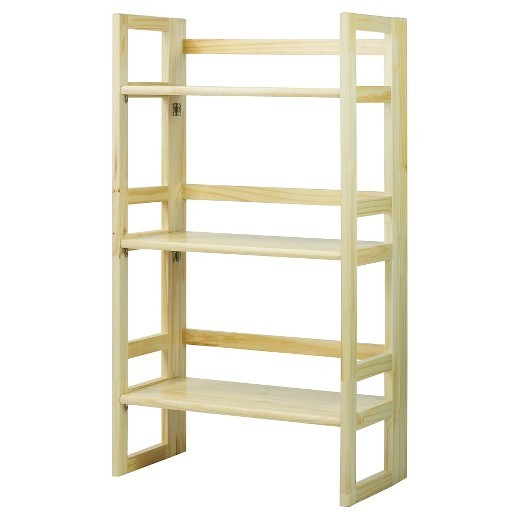 Drew up a duplicate of the original, but it was a bit too large to cut, so made some adjustments:
In particular tried to make parts symmetrical, and reduce dimensions to match the wasteboard size of an XL, and to make stock easily sourced at a home center (but please, if it's an option, go to a local lumber yard instead — you'll pay less and they'll be much more able to help w/ stock selection and will have a wider assortment). (For my part, got lucky w/ some pallets at work and have a bunch of pine which I'm hoping will work out for this after a couple of years of the HT (heat treated) stuff drying in the shed)
Need to source a full set of hardware and make some adjustments based on that (going to go w/ angle shelf supports, and am now sad that I'm down to my last pair of Made in U.S.A. Stanley hinges, so will have to get National Hardware or something similar, or something a lot more expensive — need 4).