Hello,
While I still consider myself a CNC noob, because I know I still have much to learn, meaning I don't know how much I have yet to learn

, I figured this little design is a very good test for concentric circles.
You may recognized the design from a recent TV show trinket/prop. Its designed to be milled with a 1/4 bit, but you could do it with a smaller bit, it would just take longer.
As seen, it was carved in pine and its roughly 8 inch in diameter.
I used very conservative feed and speed: 13,500 rpm, DOC 4mm, Feed 200 mm/min, 2 flutes 1/4 carbide bit.
See attached stl, and find the original exported Fusion 360 source. I placed a 6mm bearing ball in it, and my 5 year old loves to play with it.
Friends of the TV show surely will enjoy and yourself curse at it if your machine is not completely fined tuned.
Enjoy.
Jeff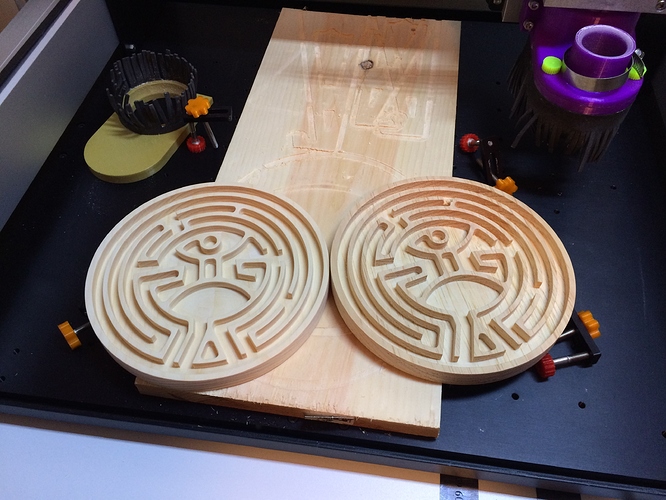 WestMaze.stl (191.9 KB)
WestMaze.zip (181.0 KB)