@UncommonDad thank you! It's been such a fun time learning and integrating this stuff. I'm kinda cheating because I live pretty much at the shop lol.
I'm really really excited about a new prototype cone thats only possible for me to make because of the cnc. You cant buy ones like this and they need to have certain dimensions for a dual plenum intake manifold to work and diffuse the charge air properly. Previously I had been hand cold forming them but this was not only very difficult it was also painful. Price goes up when a certain amount of pain has to go with parts.
I just started the cone and will split the drawing then make press dies with the appropriate clearances and radii to handle probably 25-30 tons of force. Also I have at least one customer that will pay to have his cone a full two piece billet part. The shape needs a little work but its suprising how easy things like this are to do in fusion. That was like six steps.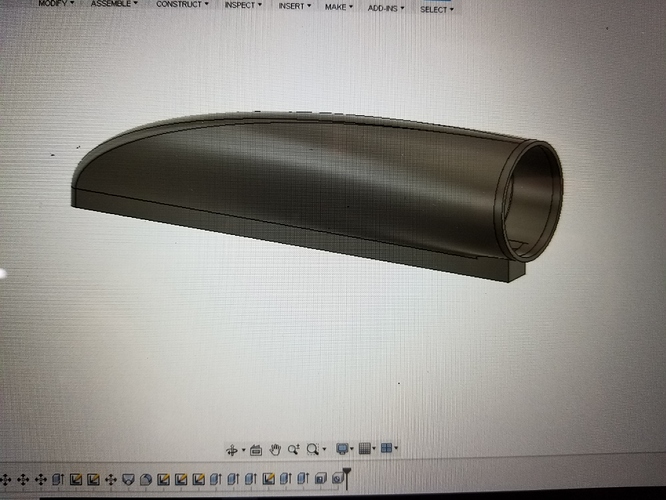 IG spinny vid (worth it to really see the curves)
https://www.instagram.com/p/BpJD3TxAK2L/?utm_source=ig_share_sheet&igshid=1xequo3j2z0ew
Super excited with everything right now. Effort and design is starting to pay off exponentially. Looks like I'll need 30" of 3"x4.5" solid 6061 for this, around 45 pounds. Good thing I have the initial order or sr20 coil adapters which i'm going up try to batch run, that will pay for this projects R&D.