A handy little item if you burn wood with your HDM.
Sweepy HDM smoke eater v2.stl (709.2 KB)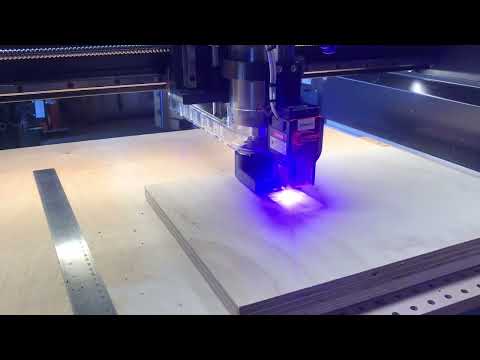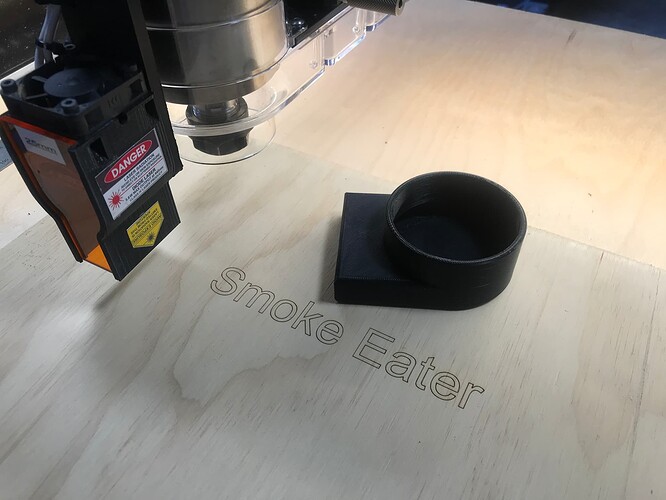 Griff will you share your laser mount? The way mine is integrated into the sweepy is working fine but I'm losing more travel in Y than I like.
Sure, it's a snap/friction ring around the spindle. Some folks aren't fans of this sort of mount but I've not encountered an issue in over 3 years of use. I use the same for my air/mist setup.
Away from the files now, will forward soon.
Here you go, as per usual with my F360 efforts, bit of a mess but you get the idea on the snap ring. 60% fill, ASA, indestructible.
The laser backplate fits what was the standard at the time stock laser "enclosure" with the shielding. No idea what they are shipping now.
80mm Snap Ring Mount v10.zip (412.5 KB)
JTech backplate v2.zip (85.7 KB)
What kind of speeds are you using with your laser? I think I need to rethink my mount - pushing the speed I get a bit of waviness.
That Smoke Eater is a great idea considering I keep my vac on my sweepy too. I'll have to compare diameters with the Sweepy 2.0 80mm.
This is a really great idea and a nice implementation! I have a dedicated vac (with a carbon filter) for smoke from the laser and have no good way of holding the nozzle in place. That looks pretty sweet. Thanks for the great idea!
This is the mount I'm using. It's rock solid with no waviness. I'm switcht to the rear draw HDM sweepy though so I need to redesign my mount for compatibility
That particular burn was 100% power, 60ipm.
Yep, got two layers of 1/4" carbon fiber material stuffed in there when in use.
This topic was automatically closed 30 days after the last reply. New replies are no longer allowed.