So I crashed my spindle into my work piece five days ago. Over the weekend I went over everything, replaced 2 v wheels, tightened all the eccentric nuts, recalibrated the belt stretch, and all seemed to be good.
Cut a few parts on Monday, and randomly, on some plunges I would hear a clunk.
Last night I was trying out my new laser and heard a THUD, my spindle dropped and the laser hit the ground. The two screws on the nut for the ball screw had backed out.
Now I have a bunch of tiny ball bearings that fell out of the slider blocks. I'm sure that a few are missing. Found one bearing 10' away with a magnet.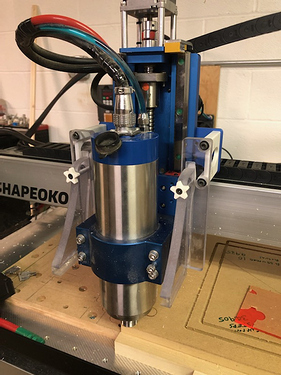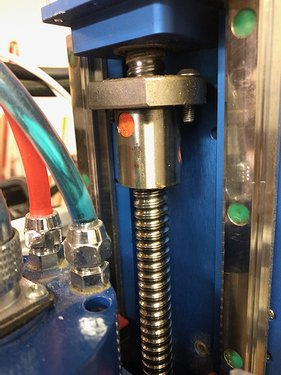 My questions
Do I order more ball bearings and reload the slider block. If so, what size ball bearing?
Do I buy new slider blocks
3 How do I tell if I screwed up my ball screw