Howdy! I'm new to CNC, and I decided to "go big or go home" with my Shapeoko Pro rig… I guess since my shop is setup in my garage I was able to "go big AND go home"

I ran a few test projects with some different bits and I seemed to be doing ok, so I decided to try my hand at an 18" sign. This project took 2 bits: a 60deg VCarve endmill (#302) and a 1/8" square endmill (#102). The stock was white board plywood 19-1/2" by 24" and 3/4" thick.
There were no problems with the #302, but after the circle was cut with the #102, the machine started cutting along the bottom of the board outside the circle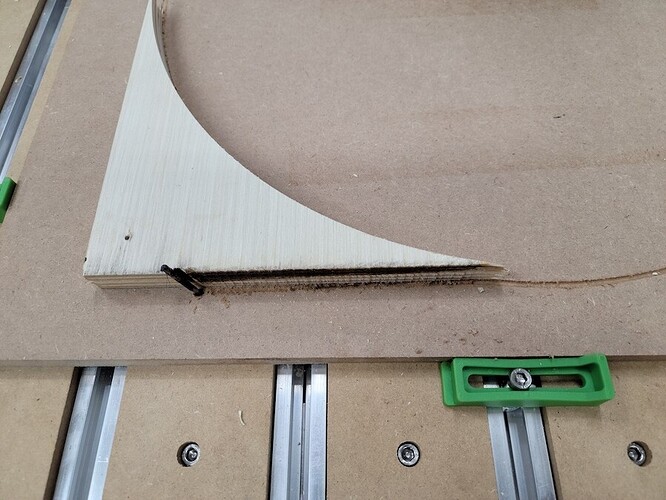 I'm using the free version of carbide create, and there don't appear to be any toolpaths outside or on the edge of the stock other than the circle cut out (see follow up post in this topic for picture - new users can only post one image per post)
I'm rerunning the machine now to see if I can identify what might have happened, but any thoughts, recommendations, or things to check out would be incredibly helpful!
Thank you,
Jason