So I've had my Nomad for quite a while but haven't had a chance to do anything with it until now. I created a part to make a mold from. I tested milling it out of wax and at first everything looked great. However, when the job was complete I noticed that the holes came out more oblong than round (longer in the x-axis). Also, halve a cylinder in the top is milled out and is not completely correct either. Again it looks like it's out in the x-axis. I used the carbide auto toolpath in Meshcam and didn't change any of the settings.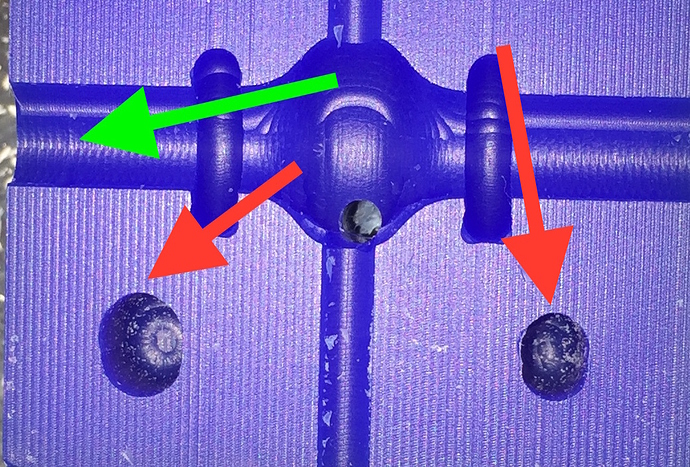 The red arrows show the holes out of round. The small hole is 5mm and the larger hole is 6mm. I am used an 1/8in ball end mill. The green arrow is pointing to the half cylinder that is milled front to back (.25 diameter).
I tried to run a simulation on it but unfortunately I'm running a mac and can't see how to do it. Perhaps it only works on the windows version. I found a free program called CAMotics and it seems to show the the correct motion.
I'm not sure if this is due to baclash or perhaps milling too fast. I tried it again and only milled the one end of the part. I didn't change any meshcam setting and for some strange reason it improved but was still noticeable.
Any help would be greatly appreciated.