I'm close to the point where I need to wire up my VFD but I'm not super experienced with wiring >24V electricity and the safety concerns of larger spindles, so wanted to consult the hivemind.
I have:
VFD: Omron MX2 3G3MX2-AB007-E
Braking resistor: Omron AX-REM00K1200-IE
Line filter: Omron AX-FIM1014-RE
Spindle: Mechatron HFP-6508-42
Looking at the manual, installation seems simple enough: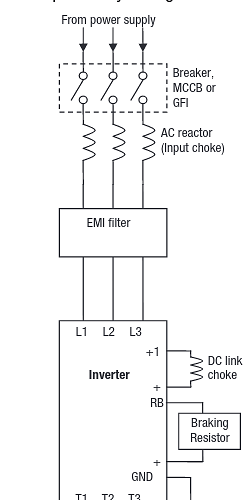 There's an even clearer image too: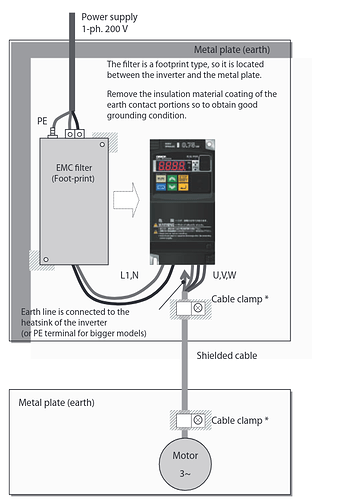 It looks like it's mostly a matter of grounding everything and using large enough wires, which I feel comfortable doing myself.
However:
There're a ton of warnings in the inverter and spindle manuals saying installation should be done by a professional.
The manual recommends grouding the EMC filter with a 10mm²/7AWG conductor which seems huge.
The manual mentions some extra things I don't have, like "reactors" and "chokes".
There's a lot of talk of safety standards and extra safety devices like these things.
Is all of this just CYA on the manufacturer's part or is there serious danger to look out for?
Do any of the Europeans around here know if there's some legal requirement to have a professional do it?
Should I consider some of these extra safety devices? Should I think about adding an RCD, some circuit breakers or some fuses?
Overall, how do I set up this thing and stay safe? Should I just give up and buy a pre-assembled electronics box?
I'm posting this in the Shapeoko forum since you guys need to deal with VFDs for spindles but I'm actually installing this on a Nomad.