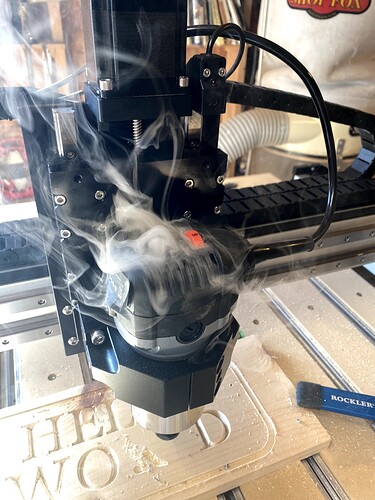 Whipped up a quick 'hello world' program (and got fancy with a tool change) after reterminating the y-axis motor connections and moving the limit switch down so the gantry could clear. About 5 minutes into the job (running at all the defaults for that tool plus a little sped up feed because it was just slooooowww - it's pine) the router quits making noise and lets the magic smoke out.
5 minutes.
5 entire minutes.
That is by far the fastest I've ever killed a power tool.
Not off to a good start.
Chris