Making a street sign for our neighborhood using high-density urethane material.
Machine is Shapeoko Pro
Carbide Create Pro Build 743
Carbide Motion Build 578
Font Used: Century Schoolbook
This image shows the program for the letter "O" in Carbide Create: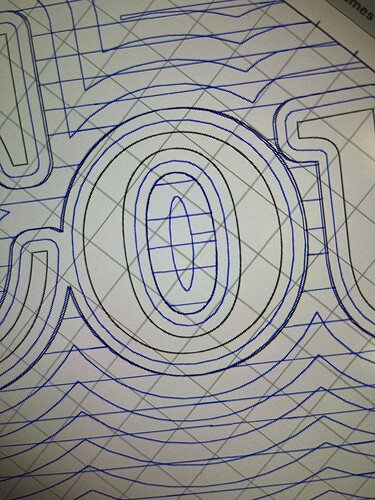 This image shows the letter as carved by Carbide Motion: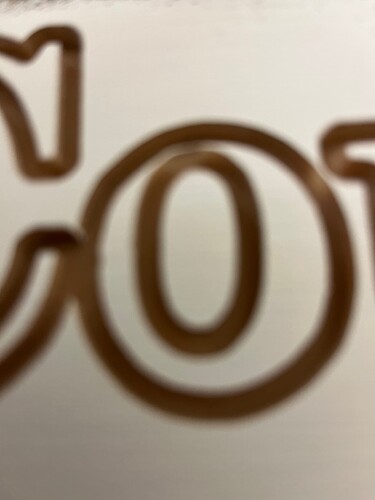 This image shows a larger section of the actual sign containing other letter O's which were carved correctly: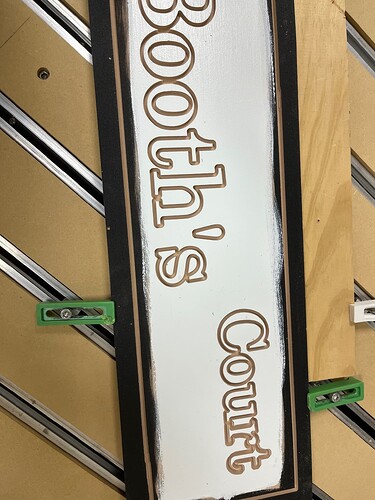 When it happened the first time, I thought the machine had slipped a notch on the X or Y belt(s) or some such problem. Checked the machine and all seemed tight and well. Sent the router to original XY Zero point and everything lined up correctly. Ran the project a second time to create the carving for the reverse side of the sign and encountered the exact some problem. The second running of the program was a mirror image of the first side but contained the same problem with the same location of the same letter.
I don't think it is a machine issue but would guess the problem must be in the G-Code somewhere. My problem is that I am now trying to operate well above my pay grade!
Any thoughts would be appreciated.
Tom