For us Vectric users, Amana provides for an easy import of all their tools in a single database that looks like this.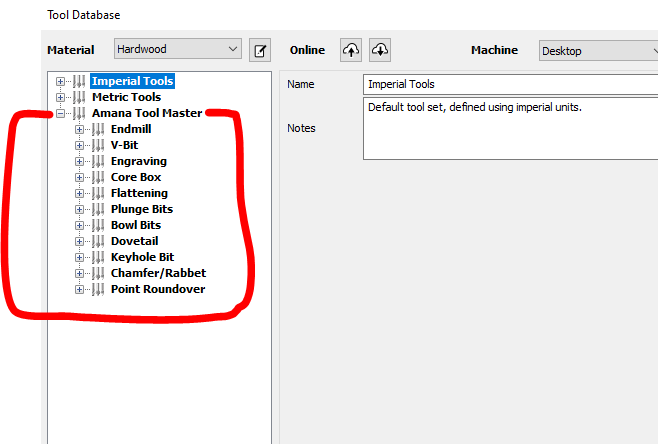 And Whiteside is currently working on a full database to import as well but currently limited to 1 bit at a time to import.
Is Carbide Create ever going to allow us to import and export tool databases? I ask this mainly because when wiping my computer which I do on a regular basis (don't need your comments, i do that for a reason being an 32 year IT developer / veteran), I wasn't even thinking and after reload discovered I lost my entire tool database of whiteside bits I had manually created inside CC over the past 6 / 8 months. UGH!