Hi everyone! I'm thinking of buying a CNC router and looking at the different options, the one that convinces me the most is the Shapeoko Pro (due to specifications, shipping to Europe, etc.).
But I have two key questions related to the decision.
Could you do something like that with a Shapeoko Pro in aluminium? In my case it would be with a Makita RT0700C router (similar to RT0701C) since I need the European voltage. It is an example of topography made with a Bantam: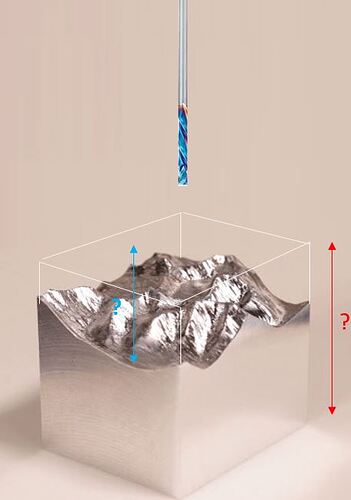 And if the answer is yes, what would be the maximum distances of the red and blue lines? In theory, the cutting area is 4 '' but I don't know exactly what it means.
Thank you very much to all.