Someone asked if I had ever used my JTech laser on anodized aluminium, and I hadn't, so of course I HAD to try.
I have the 2.8W model, so not lots of power under the hood, but for engraving stuff it has proved to work well. Anyway, I bought a bunch of black anodized aluminium cards (100mmx50mm) on Amazon, and got them tonight.
I had NO idea what laser settings to start from, from I just rolled a dice, and chose to try 80% power, 2000mm/min, 0.1mm "stepover", 400mm accels.
Here's that very first test: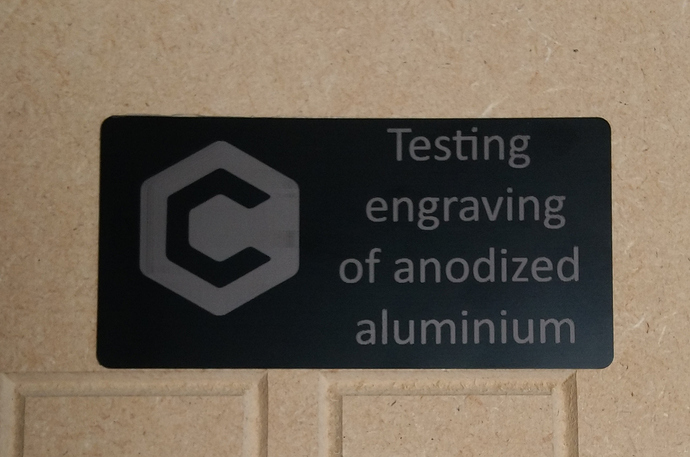 Not bad for a random run. The logo can use some improvement though to reach a perfectly uniform surface though.
I will update this thread as I test other parameters, but if you have examples of your own of laser etching anodized aluminium, feel free to post them there here and we can share tips!