I've started a project to make my own leather polish brush. cause why not. I wasnt able to find a lot of information on how these were made so I thought people might find it interesting.
The basics are a piece of wood with holes in it, horse tail hair, and wire. I didn't want to make it the new streamlined industrial way I wanted something more luxurious and traditional. This is still a wip but this is the progress so far.
For the wood I selected a piece of bloodwood from the garage wood archives (wood rack)
and ripped it in half roughly with the table saw.
brush_holes.c2d (404.7 KB)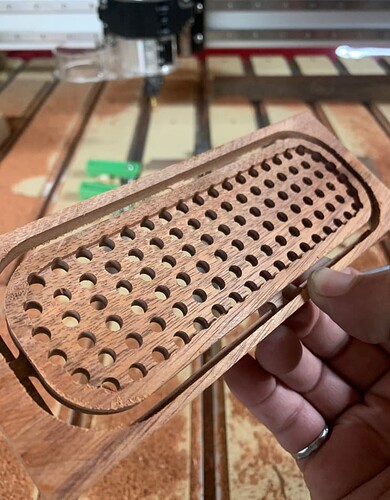 after a basic wipe on finish and light sanding (will be hard to finish that are later I started the long process of wiring the hairs. you take a small bundle of horse tail hair, pas a wire loop up through the hole and pull it tight. with some practice you can eye how much hair is appropriate.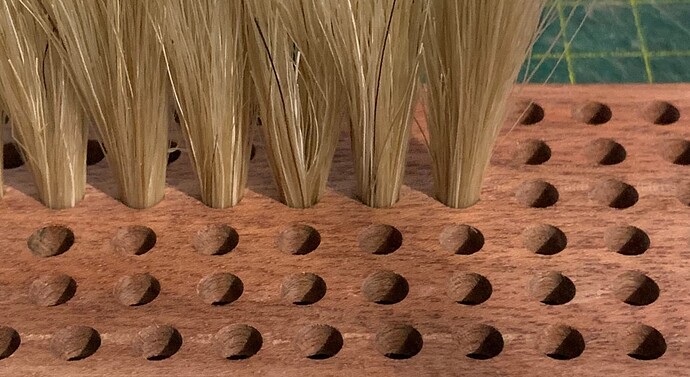 I'll lock in the back side with some 5 min epoxy. (no superglue it wicks into the hairs too much)
now to hide the back side the other half of the ripped piece of wood will get glued on
However since this will be a surprise for a friend I took his logo and carved it in. It is currently sitting with some epoxy and I'll finish sanding and finishing this weekend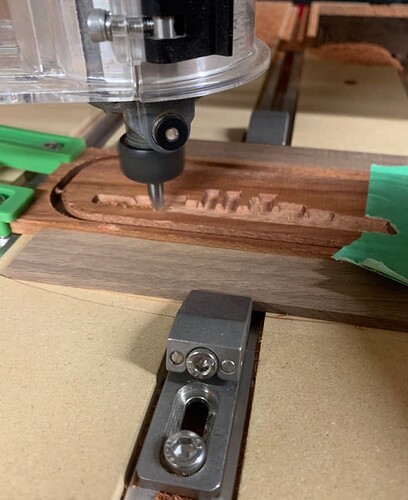 brush_top_Dreadnought.c2d (40.6 KB)