My MC Etcher 90 arrived today so I had to do a simple cut to see how it works. I cleaned up and imported an appropriate SVG into Carbide Create and created a no offset contour toolpath from it. Feed speed was 45ipm, 0 RPM of course, material might be Lexan (just a piece from my scrap pile).
Freshly engraved: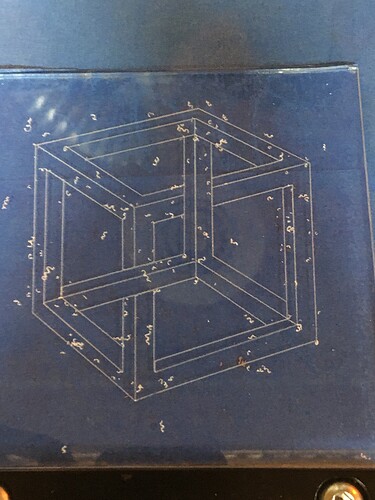 Held up to a LED strip light: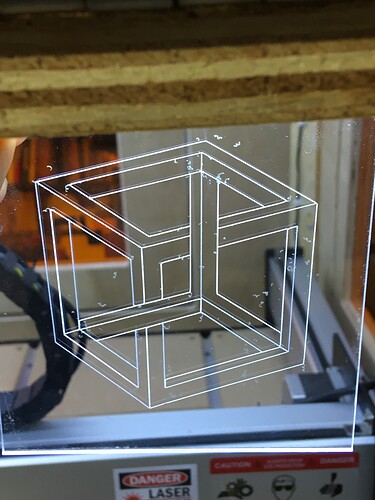 The nice thing about the drag bit is no router noise, the Shapeoko 3 is really quiet with no router/vacuum going!