I saw this picture the other day and think it's pretty awesome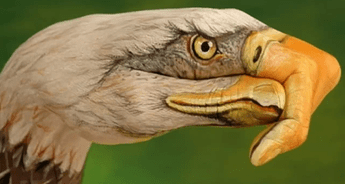 It's a painted hand in case you're not seeing it. I was thinking it would look amazing carved out of wood. I can worry about the paint job later.
How would you go about creating a 3d representation of this posture?
Is this something you'd be able to mill in a two-sided job? I also have access to 4 and 5 axis machines, so that's an option as well.