Hi Community,
I was hoping to lean on you folks here for some big help. I've come a small distance but need to accelerate my learning. Since I just broke an expensive bit I wanted to check with everyone if I'm doing this right before another one bites the dust.
My goal is to engrave on brass plates that have approximately these specs:
2 inches/51.5mm X
1.4 inches/30.5mm Y
.095 inches/2.5mm deep Z
I need to engrave approximately 1mm deep utilizing text mixed with simple graphics. I learned from meshcam and camotics (to test the output) that a 1/32" bit was too large. Text this small would often run into each other without a definite separation between them. Using a 1/64" inch bit, it works fine but of course takes longer.
I bought a very tiny bit from Amana Tool #51660 with specs to be found here. The first bit broke within ten minutes as I had the feed up way too high. Which leads me to the following questions (please utilize the attached ZIP for the files):
1)Am I setting Meshcam incorrectly where a 1/32" bit is not capable of milling text of this size into brass of 2"?
2)I am totally lost figuring out speed and feed using the provided "Speed and Feed.pdf". Any directions would be very helpful.
3)I end up with estimated times of six hours or even more every time. Can this be right?
4)Is there a program that will reverse the whole process by taking the graphic that I want to etch, and will suggest the bits for roughing, waterlines, pencil's, etc.
Thank you in advance.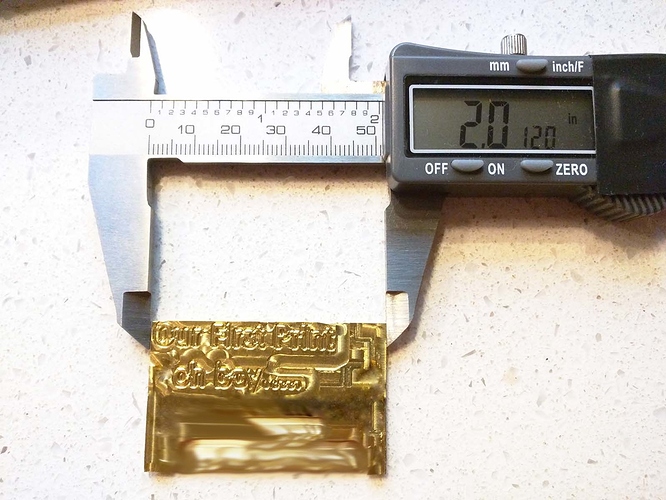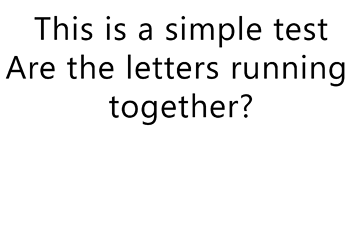 Download this image above as the test to import into Meshcam