I was curious how level the Nomad bed was so decided to measure it. Since I have a 3D probe I can produce a nice 2D image of it, so here you go: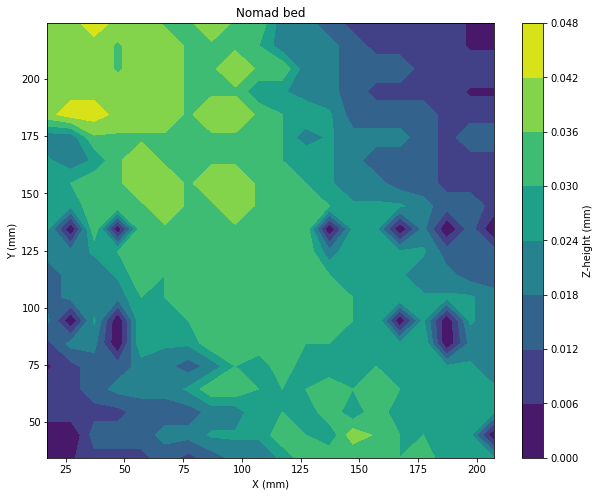 Those small 0mm spots in the image are from the mounting holes and screws on the bed. Those can be ignored.
I was surprised to see that the deviation is 0.05mm (I think 2 thou in Imperial?). That seems like a lot to me but I don't know what's normal. I suppose you're meant to put something on top of the bed and then surface it anyway.