Hi Everyone,
I'm starting a wax sealing stamp and wedding's favors shop.
So I mostly will engrave on brass and wood maybe acrylic too.
I'm going to show you some of the finishing results and I want you to advice me with the right end mill to achieve that work.
Wax sealing stamp – tiny details-
Embosser stamp
Clear Polymer Stamp
Plywood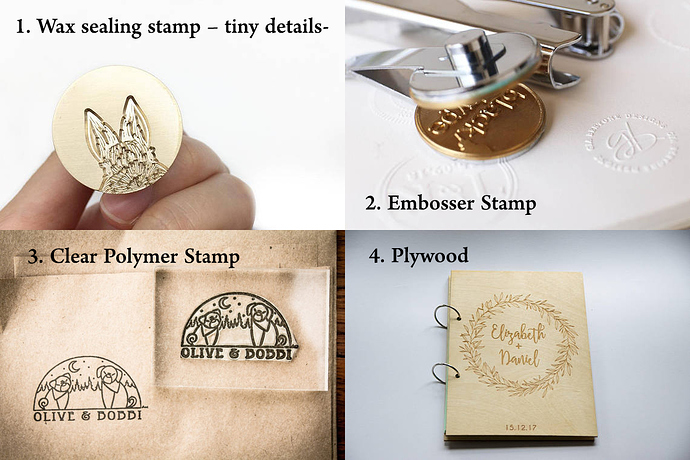 Also I would appreciate any advice for buying additional must have accessories. Like a Low Profile Vise or a Threaded Table?
And is it a noisy machine? I live in second floor flat, will it bother my neighbors?
Just to let you know, I have 0 experiences in CNC and milling machine, is nomad right for me or am I taking a risky move? To be honest I'm very nervous

Thank you for your time.