Hey all, I'm new to CNC like so many others and I just wanted to get a general sense of how long different jobs and materials take. I've got a piece that's about 50mm in diameter by 30mm tall. I'm going to be testing milling this out of a solid aluminum cylinder. Estimated time for one side of the project is 195 minutes for the rough cut and 48 minutes for finishing.
Here's a pic for reference: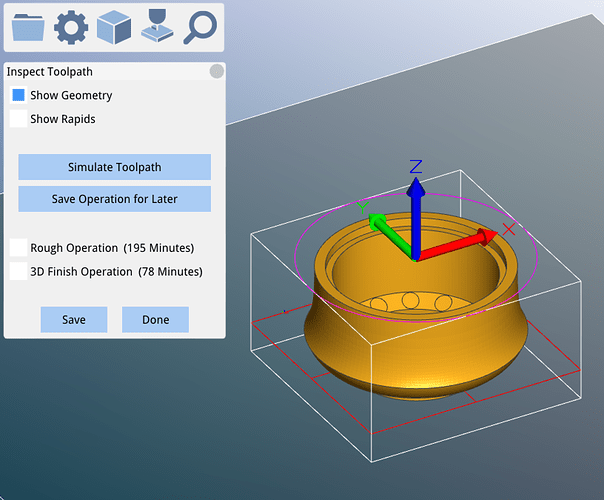 I just wanted to make sure that was normal or if I should be adjusting any of the settings. I'm running the pre-set aluminum toolpaths at the moment.