I was perusing the forums last night when I came upon, in happenstance, a cry for help per say… I was a bit tired at the time, I may have been confused a smidgen… My forum bretheran @Able, I believe he was asking for… "Pro XXL content"… In particular, as someone once referred to as, "The shiny stuff".
Well…
I believe he was talking indirectly, or as I took it, directly to me.
I shall not be one to disappoint, and unto thee I proudly reveal, "Pro XXL" content.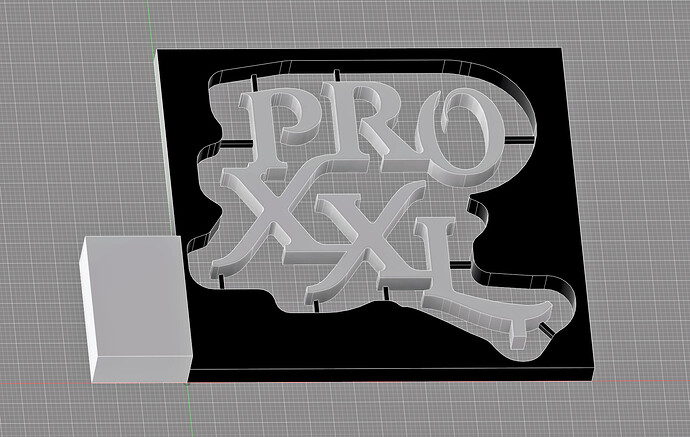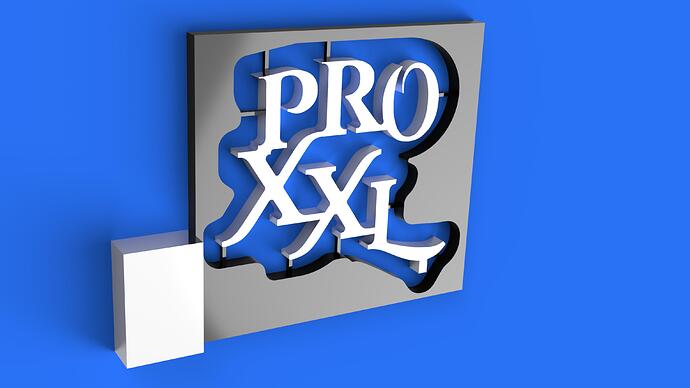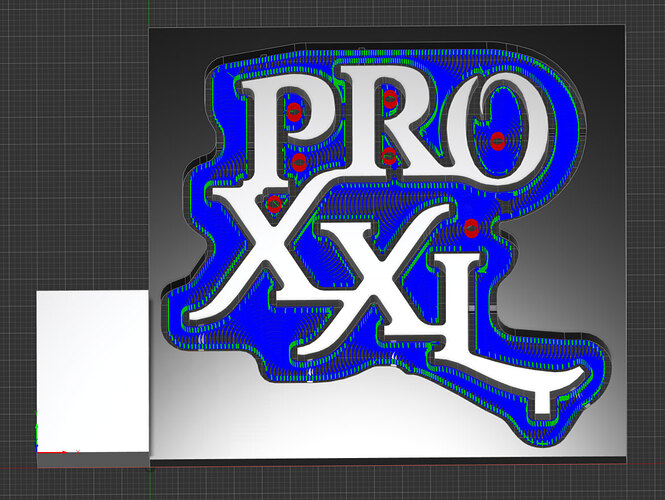 Here is the Fusion file, with tool paths.
PRO XXL Fusion File
Anyway… Going to try a thing, it might not work but hey, worth a try…
Live Stream Link:
PRO XXL!
Live Stream Part 2:
PRO XXL Part 2!
Pro XXL insignia, is designed to be cut out of 1/2" Aluminum 8" tall by 8.5" Wide, using a 123 block to probe from. Make sure to remove the block after probing!
It has a lower right tab that is meant to lock into a base, that I have yet to design. I will link the base models and tool path files to this page asap.
4 Toolpaths start with a #201 for a top surfacing, a #278 1/4" single flute to do the heavy carving, then step down to the #274 1/8" bit for the tight corners and shave off a little of the stock I left on the sides, then I finish shaving off the rest of my stock to leave, with an Amana #46292.