My machine has been running flawlessly for one year (almost exactly to the day). Yesterday I noticed some lines were not cut straight, realized one "Y" belt was loose. I tentioned it again while thinking it was strange to be so loose. I should have looked more carefully. Today I started running again and again the same belt was loose again.
I inspected the belt and could CLEARLY see that it had failed. Looked like stretched silly putty about a 16 inches back from the front of the machine.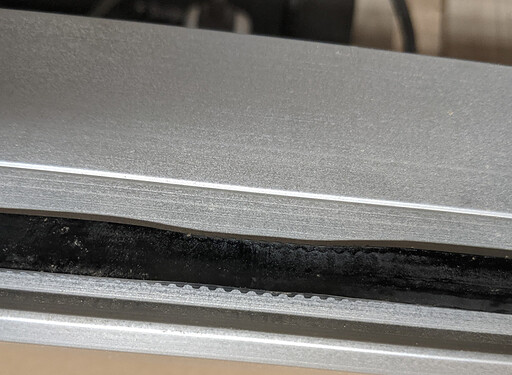 I immediately ordered the "Shapeoko Maintenance Kit" (that I've been meaning to order for the last 3 months). But then I found a post here that says the belts have since changed and I may need to be more careful with the new ones. As it turns out, I have steel core belt and the new ones will be fiberglass core. Fiberglass core belts are "more likely to be overtensioned" which I assume was the cause of my original failure.
https://community.carbide3d.com/t/reasonable-expectation-for-belt-life-on-so3-xxl/27299/35
Any advice on how to not mess up the new belts would be greatly appreciated.
How do you all go about tentioning, without over-tentioning?
Thanks.