Hey All!
So I recently did some upgrades to my machine… Larger surface area V-wheels, steel cored belts, HDZ, HD eccentric nuts. I never actually pushed my machine and have always been super conservative on my chip-load… always around .001-.002 IPT. I know optimal chip-load for soft wood is around .011-.013 IPT. I decided to try and push my machine to it's limits so I know what the machine can do.
I progressively increased radial DOC and chip-load on a piece of 2x4. I was surprised to see that with a .40" Axial DOC, .125" Radial DOC, and .004 IPT, the machine didn't skip a beat!
So, I upped my axial DOC to .45" and my chip-load to .008 IPT on a 2x6… and it took it!!!
Note: I'm using the Carbide 3D #201 bit: .25", 3-flute
Here's the action and aftermath: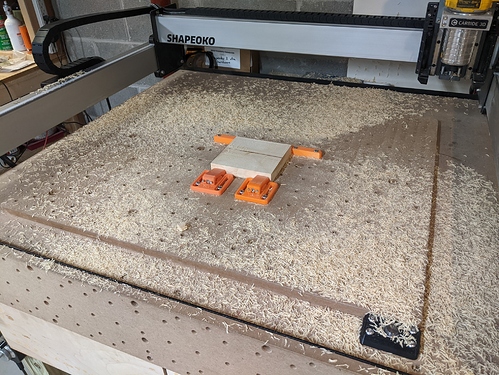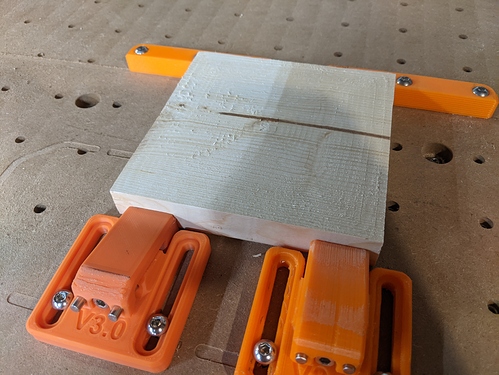 After re-watching the video, I'm not totally sure I actually got up to the full .008 IPT chip-load due to my acceleration, which is still at the stock setting… This is still impressive, none the less.
I wonder how it would handle it if I upped my acceleration/max velocity with .010 IPT


Anyone have acceleration suggestions that work well without beating the piss out of the machine?
I would love to hear or see how hard others have pushed their machines!!