Hi all!
I'm pulling my hair out over this as I've wasted a stupid amount of material trying to cut some sides for some back loaded horns for full range drivers for a client of mine.
Every time I cut pockets in the side panels they end up being ~0.05" under sized from x axis deflection. I guess when the machine is cutting the pockets the cutting forces deflect the x axis by about 0.025" making the pockets too small for the wood panels to slot into them. Here is what I'm making.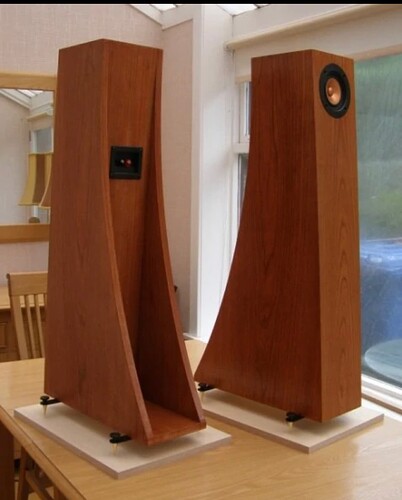 The side panels look like this and have slots cut for the internal panels to slot into.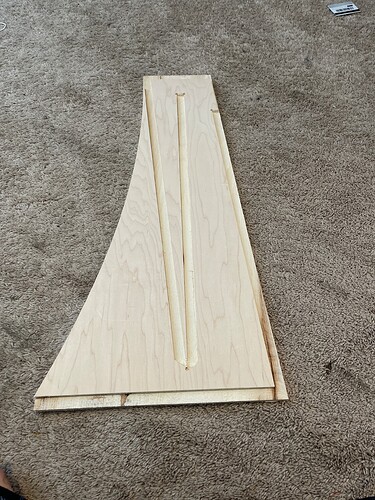 The problem is, it's off by a considerable amount. In my software it will be 0.725" wide but the actual width when cut is 0.68" which is far too narrow for the wood panels to slot into it.
I took my calipers and clamped them to the table and measured deflection. By pushing the z carriage with one finger I was able to get 0.025" of deflection,
How do I mitigate this issue?
Would running an additional contour toolpath at the end help? It would basically go over the perimeter of the slots one more time. I adjusted my software 3d model (fusion 360) to have 0.745" wide slots so now it's closer to what it needs to be but its still a pain in the ass
Honestly considering selling the shapeoko and getting a onefinity instead So I don't have to deal with belts.
A tips?