Hey guys,
I seem to have been put myself in a dire situation. I have been running a few routine jobs these last few days, I noticed a very subtle resistance when removing/installing the collet nut on my spindle while changing tools, but did not think twice about it. That is until, after a simple 3 minute job when I tried to unscrew the collet nut for another tool change, there was suddenly a huge resistance. After a few moves back and forth with the wrenches, situation got worse, I may have been fed up and used excessive force, and by now the nut won't budge at all either way, regardless of the amount of force I put on the wrenches. The collet itself is not tight anymore, the endmill fell off, and I can wiggle it a bit inside the nut.
So this may well be the most stupid mistake I ever did on my machine, but I conclude that the spindle and/or nut thread got damaged, and with the (silly) attempts at getting it unstuck it is now stuck for good.
I let it soak in oil overnight, to no avail.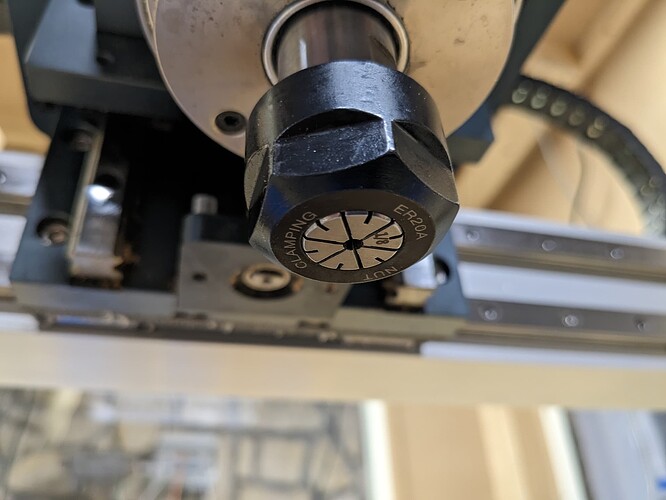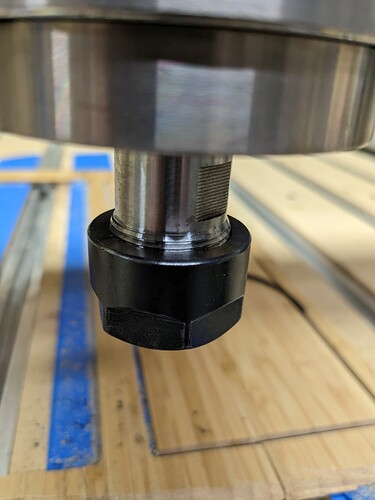 I would ask if anyone every successfully found a way out of this, but I'm afraid I know the answer.
My last chance before I ditch the spindle (and then go lie in a corner to cry) would be to try and cut the nut with a dremel and cutting disk, but I suspect it will be absolutely impossible to not damage the spindle shaft in the process (assuming it's not already damaged beyond repair). Is this a crazy move ?
Any other crazy thoughts to possibly recover from this ?