When making one medallion it came out perfectly.
So trying to make money I attempted a production run with 6 of the same medallions that I copied and pasted after getting that first one right. For some reason all of them came out with a large error to the point I can't sell them.
Not a huge loss but I am not sure why this happened? Can anyone suggest where to start troubleshooting this?
I realize this has a lot of ways to have this go wrong. Here is a pic of the finished product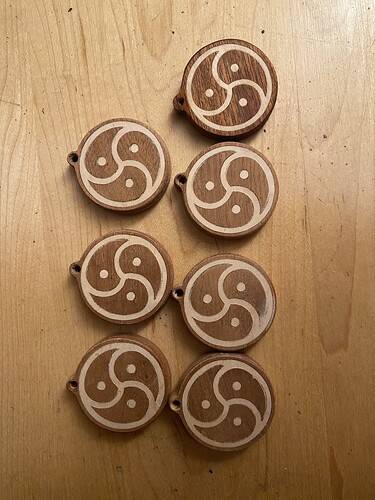 The darkest one on the right is the original.