I've been having problem with my last few cuts and here's how it goes. I import the image in MeshCam, create the g code and import into Cutview to ensure quality. Cutview shows everything looking correct and aligned with the image.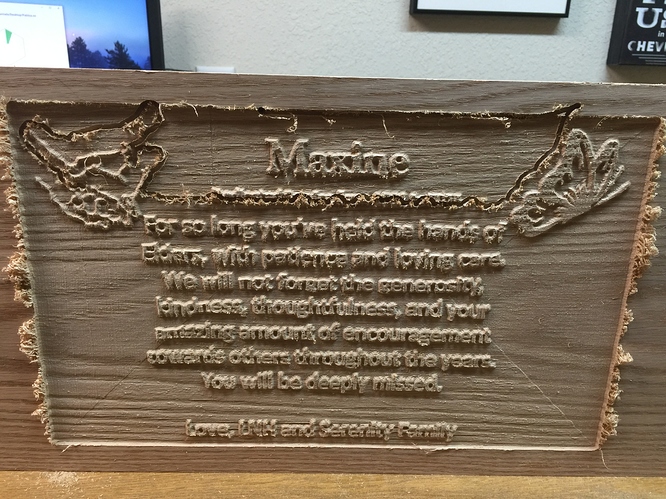 Basically the first pass is if one but the second pass is about a half inch off which throws off the rest of the image. A couple nights ago, it hit one of the clamps and all heck broke loose.
I'm wondering why Cutview is showing the correct cut but on the second pass there is a mis alignment. Anyone have the same problem?