The X-Carve guys have a post dedicated to showing off workspaces built for their large machines. Our turn.

I have been working on a folding table while I wait for my machine to ship. It's loosely based on one of the X-Carve folding tables I saw, but with a torsion box.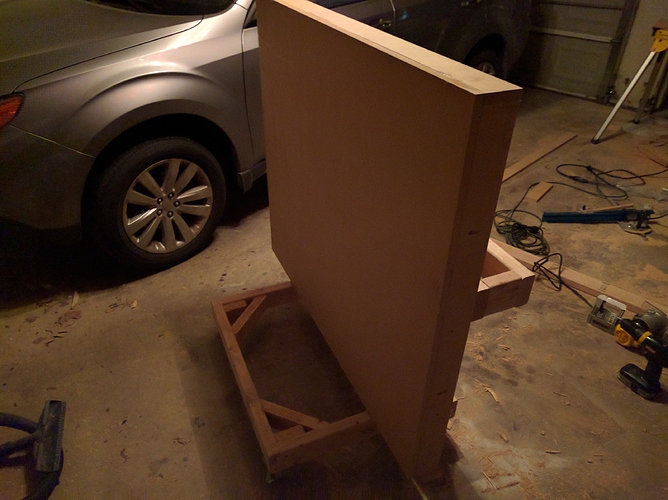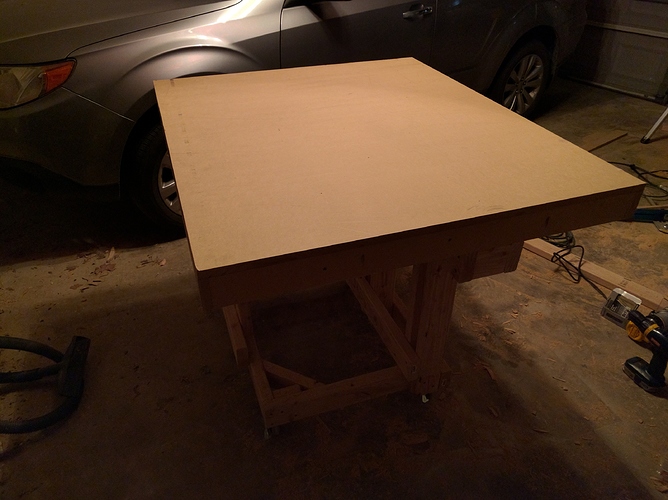 Then I decided I'd want an enclosure to reduce the noise. As far as i know, this is the first folding enclosure out there.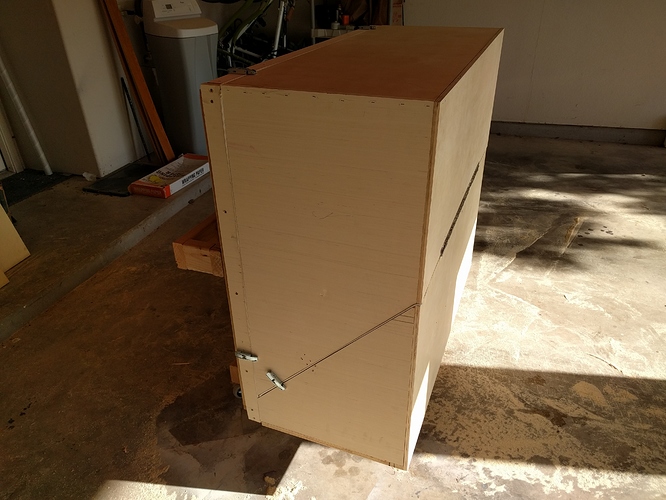 Just needs some handles to make it easier to lift. I'll be putting a camera inside, so no need for windows. Oh yeah, and I need an XXL to put in it.