Based on this design: http://www.thingiverse.com/thing:1791421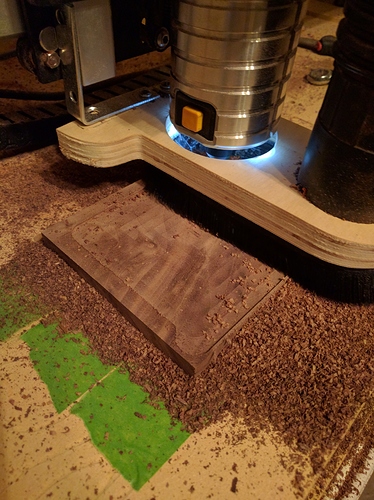 Surfacing. My dust boot works, just not perfectly. Also, looks my router isn't square to the bed.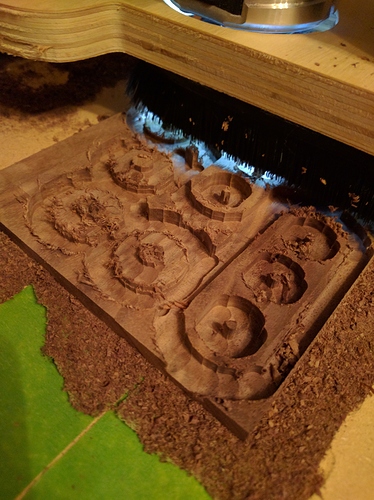 Roughing pass, then finishing pass, then cutout profile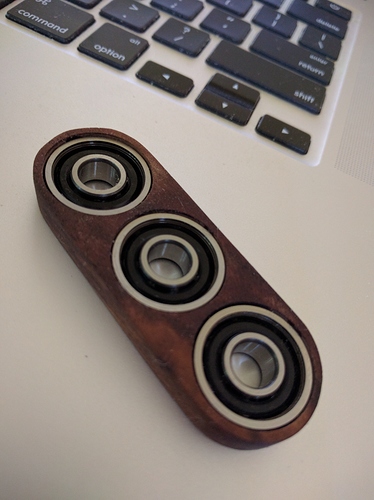 Bearings inserted, tung oil applied.
I accidentally broke the three armed version, redoing it and will update.
Thanks for looking!