Back when I had one of my belts snap I was talking with a contact I have at another company I work with and he showed me these steel-core belts vs having fiberglass core. So I decided to give them a try:

Right away the belts rigidity was on a whole nother level from the original belts that ship with the Shapeoko. Because they were a lot more rigid it was a bit more difficult to get them installed through the idle bearings and onto the timing pulley but I was able to get it with a little finagling. Here is what my current setup looks like now: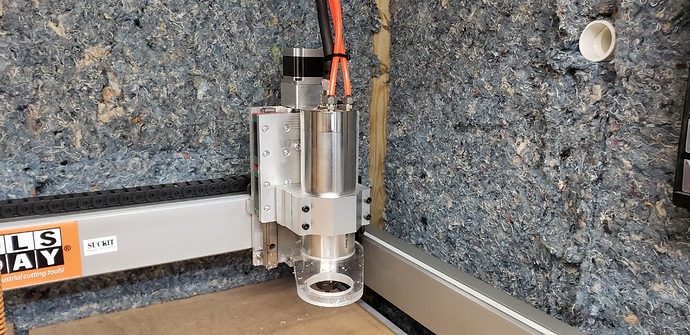 I have more to update on with that Z axis I built (albeit not well) to support the 2.2kw spindle using a 110v VFD but that is a long story of frustration. It is worth mentioning tho that these belts are showing significant improvement in the overall movement of the machine while in operation and in just jogging. I am HIGHLY impressed.
It is worth noting that if you order the ones I have linked above be prepared to wait at LEAST a month for them to arrive unless you pay for faster shipping.