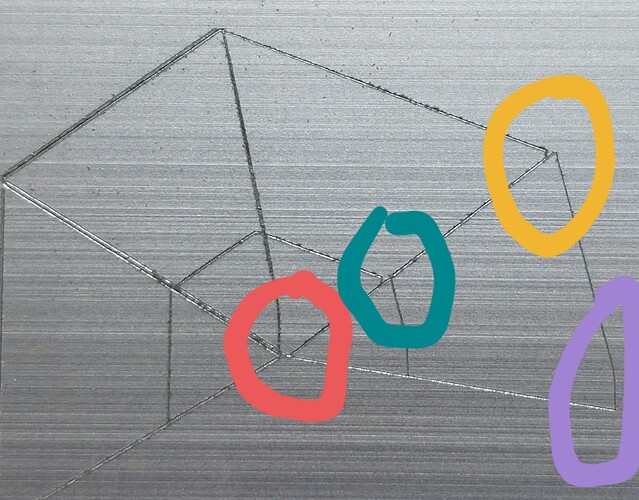 ISSUES ABOVE ARE CIRCLED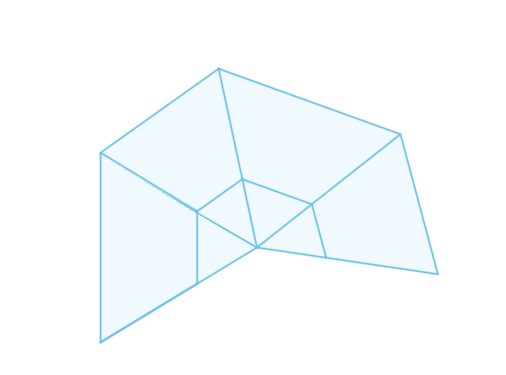 SKETCH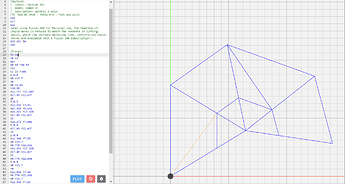 DCODE IN NCVIEWER
Hello - I have great expectations on the accuracy of the Nomad 3 after having seen quite a few of Winstons video.
I am trying to engrave a using a Dragbit and F360 (although similar issues with VCarve) to trace the path of a sketch (or DXF in the case of VCarve). The dimensions are roughly 30mmx20mm, soft aluminium.
In the picture above (by way of example of many I have) I have stepped the "feedrate" down to 100 mm/min (in case I was getting whiplash). Why am I getting lines that do not join (see circles) and why do I get a line that wavers (purple circle).
I have had this issue for a while but have suffered it thus - but now I am getting frustrated.
Any and all help appreciated