Working on what I hope will be a final and workable version of a module for cutting joinery — in trying to balance the number of tool changes against the simplicity of the code, and interesting option came to mind:
require that two V tools be used, one small/narrow so as to create the channel along the edge of the joint, another large enough to cut a V along the edge of the stock in a single toolpath or so.
A Carbide 3D #301 would be able to cut joinery thus in up to 1/4" stock (or possibly a bit more). There are larger tool suited for use in our machines such as:
which I have defined as: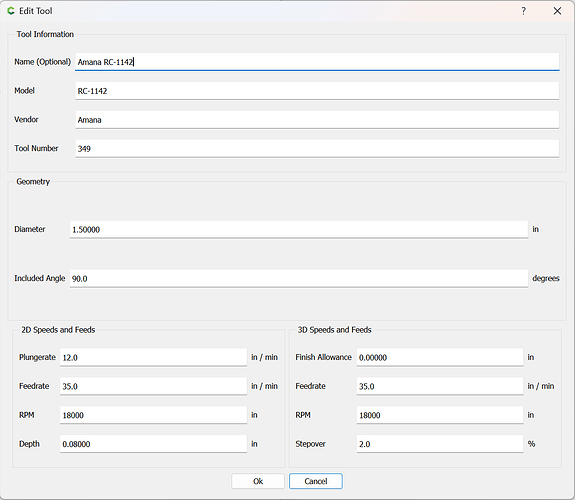 and which would allow cutting in stock up to 3/4" thick (or a bit more) — but it's rather pricey — list price is $145.60 and one vendor sells it for $131.04:
(there is a 10% off code which may apply this weekend)
Does this seem reasonable to folks?