I've done this easily several times, almost to the point I don't think about it too much (which may be the problem), but for some reason I keep running into an issue and I can't figure out what I'm doing differently (wrong).
I'm trying to create an open-sided half circle. Typically I will create a circle, then a straight line, select both, trim vectors option, click the side of the circle to delete, it's gone and then I delete the line (happy dance).
Whenever I've tried to do this recently, when I'm in the trim vector action it won't delete the half circle. When I hover over the side I'm trying to delete the whole circle 'illuminates' (the grey shadow that indicates what will be selected if clicked).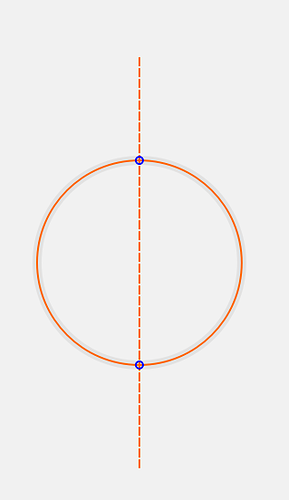 I can trim the ends of the line, but not either side of the circle. It doesn't matter which element I select first and has the solid or dashed line.
I've tried creating a box around the half I want to delete etc. same issue.
Just for reference, I'm using the Mac (v743) version of CC.
What am I forgetting?
Thanks!